Microsoft: 14 January patch was the last for Windows 7. Also Microsoft: Actually...
Wallpaper-stripping bug will be fixed
Microsoft has quietly admitted that it will be fixing the final Windows 7 patch that left some stretched wallpapers borked.
It was to be the last hurrah for Windows 7: After the 14 January patch there would be no more freebies from Microsoft as extended support was turned off in favour of its paid-for Extended Security Update (ESU) program.
The up to three years of extra patches is being punted to enterprises or badly organised Germans, but out of reach for most ordinary users.
Those ordinary users, however, could be forgiven for feeling a little hard done by after an image of a favourite kitten or corporate logo was replaced, just by the act of applying the final patch – something more representative of the black heart of the Microsoft of yesteryear.
Microsoft updated its support page for the patch, suggesting those afflicted by the curse of KB4534310 should stop using the Stretch option wallpaper, or go for something that matched the desktop resolution.
The company also said that, yes, there would be a fix inbound for ESU customers.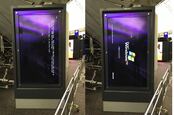 It's 2017 and Microsoft is still patching Windows XP+ – to plug holes exploited by trio of leaked NSA weapons
READ MORE
Somebody within the bowels of the Windows-flinger clearly realised that this wasn't a great look, since it was Microsoft's patch that broke people's machines in the first place and tweaked the support article once more to the effect that all Windows 7 SP1 and Server 2008 R2 SP1 users would get the fix "in an upcoming release."
Which really will be the absolute, definite, scout's honour, we-really-mean-it last time that those still clinging to the legacy OS will get a fix.
Unless, we assume, Microsoft breaks something else with the next patch. After all, the gang at Redmond has a long and rich history of quietly fixing out-of-support operating systems. XP got another fix soon after support ended, with more vulnerabilities dealt with in later years as the company faced up to the fact that herds of the obsolete XP PCs remained in use and a potential mass-borkage would not show it in the best of light.
It seems that similar pragmatism remains alive and well down Seattle way. ®