Samsung is expected to go public with its next foldable flagship, the Galaxy Z Flip, early next month at its Unpacked event in San Francisco.
The choice of venue – America's most expensive metro – is apt given the $1,400 price tag the phone is reportedly going to sell for. That's a lot of money, sure, but for context, both the Huawei Mate X and the previous-generation Samsung Galaxy Fold both retailed for north of $2,000.
More efficient manufacturing processes, combined with more mature supply chains, are likely responsible for this drop in price. When the Galaxy Fold was first unveiled, it had an almost artisanal flair about its price tag. It didn't feel like a mass-market product in the same way the standard Galaxy and Galaxy Note phones do.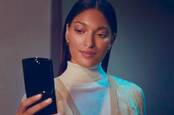 Weird flex but OK... Motorola's comeback is a $1,500 Razr flip-phone with folding 6.2" screen
READ MORE
Priced at the more reasonable (reasonable, dear reader, is a matter of perspective) price of $1,400, the Galaxy Fold Z will be within reach of more people.
Interestingly, its price is comfortably on par with the revamped Motorola Razr foldable phone, and yet is expected to come with more potent specifications – including a faster processor, bigger battery and larger screen. And while the Razr has hype and nostalgia on its side, it wouldn't be a surprise if the Galaxy Fold Z took the wind out of Motorola's sails somewhat.
The Galaxy Z Flip will be released to the deep-pocketed public on 14 February, according to a phone biz veteran. That's a few days after the Samsung Unpacked launch event on 11 February in San Francisco.
Just head from a new source:
Samsung's Galaxy Z Flip will likely launch on February 14th. It retails at $1400. It's possible it is an AT&T exclusive again, but this time it might be a timed exclusive. It will also be available unlocked.

— Max Weinbach (@MaxWinebach) January 27, 2020
Those with long memories will recall that the Samsung Galaxy Fold took several months to reach customers after its initial unveiling at 2019's Unpacked event as the company was forced to iron out several embarrassing quality control issues.
The phone is expected to be exclusively available to AT&T customers in the US in the initial phase. This isn't too far removed from Samsung's foldable playbook. The Galaxy Fold, for example, was an EE exclusive when it launched in the UK. ®