Samsung: You see, what we did was we took the Galaxy Tab S6, right? Then we slapped some 5G on it
Incredible fondleslab world first
---
Samsung has lifted the lid on the Galaxy Tab S6 5G – a revamp of last year's model with a built-in 5G radio. Although this is a fairly modest upgrade, it is the world's first 5G tablet.
In terms of specs, almost nothing has changed from the original model, which came in Wi-Fi and LTE versions. The sole point of differentiation is that it includes Qualcomm's Snapdragon X50 Modem.
The Tab S6 comes with accessories that cater to creatives and professionals alike, such as a S-Pen stylus and various keyboard cases. It also includes DeX, which is a limited desktop environment that allows punters to connect their tablet to an external monitor and mouse.
Samsung will officially release the Galaxy Tab S6 5G in Korea at the end of the month, where it'll retail at ₩999,000 – or roughly £650. It'll come with just one configuration, touting 6GB of RAM and 128GB of internal storage. The other features – including the Snapdragon 855 processor and 10.5-inch OLED screen – will remain the same.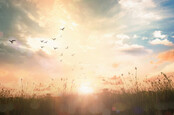 Samsung leads 5G early birds after shipping 6.7m phones to snatch over half of the market
READ MORE
For the most part, tablet computing has fallen by the wayside in recent years - growth has been hard for most major vendors to sustain. The biggest problem for consumers has been the lack of compelling reasons to upgrade, and for businesses, the form factor makes it hard to do any actual work.
There is the relatively pricey iPad Pro but why not opt for a decent spec laptop instead?
Analyst IDC observed a modest spike in global tablet sales during Q3 of '19, with much of that growth attributed to the iPad. Apple's success is arguably thanks to its iPadOS and the range of slabs its stocks.
These signs of life could mean there is some hope for Samsung, and a 5G-enabled version of its flagship tablet will appeal to some.
So far there's no word on a global release, but we've asked Samsung for more details. ®