This article is more than 1 year old
You spoke, we didn't listen: Ubiquiti says UniFi routers will beam performance data back to mothership automatically
And good luck opting out of that one
Ubiquiti Networks is once again under fire for rewriting its telemetry policy after previously changing how its UniFi routers collect data without telling anyone.
These latest changes are mentioned in a new help document on the US manufacturer's website. The documentation differentiates between "personal data", which includes everything that identifies a specific individual, and "other data", which is everything else.
The page states that while users can continue to eschew having their "personal data" collected, their "other data" – anonymous performance and crash information – will be "automatically reported".
This is a shift from Ubiquiti's last statement on data collection three months ago, which promised an opt-out button for all data collection in upcoming versions of its firmware.
A Ubiquiti representative confirmed in a forum post that the new changes will come into effect in firmware version 4.1 and onward, which isn't officially out yet, and that users can stop "other data" being automatically collected by manually editing a config file.
So, in short, you'll be able to choose whether you want to send personal info, but you'll have to edit a configuration file to prevent other data being sent. Which isn't quite the same as an opt-out-of-everything button, which is why folks are so upset.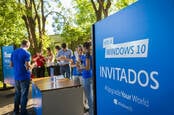 70% of Windows 10 users are totally happy with our big telemetry slurp, beams Microsoft
READ MORE
"Yes, it should be updated when we go to public release, it's on our radar," the Ubiquiti forum rep wrote, and by it, they mean the wording in the software's user interface controlling the device's analytics. "But I can't guarantee it will be updated in time."
The drama unfolded when netizens grabbed their pitchforks and headed for the company's forums to air their grievances. "Come on UBNT," said user leonardogyn. "PLEASE do not insist on making it hard (or impossible) to fully and easily disable sending of Analytics data. I understand it's a great tool for you, but PLEASE consider that's [sic] ultimately us, the users, that *must* have the option to choose to participate on it."
The same user also pointed out that, even when the "Analytics" opt-out button is selected in the 5.13.9 beta controller software, Ubiquiti is still collecting some data. The person called the opt-out option "a misleading one, not to say a complete lie".
Other users were similarly outraged. "This was pretty much the straw that broke the camel's back, to be honest," said elcid89. "I only use Unifi here at the house, but between the ongoing development instability, frenetic product range, and lack of responsiveness from staff, I've been considering junking it for a while now. This made the decision for me – switching over to Cisco."
One user said that the firmware was still sending their data to two addresses even after they modified the config file.
Ubiquiti did not respond to The Register's requests for comments or clarification. ®