This article is more than 1 year old
Caltech takes billion-dollar bite out of Apple, Broadcom for using its patented Wi-Fi tech without paying a penny
Knock knock knock: Give us the money! Knock knock knock: Give us the money!
Apple and Broadcom have been told to pay the California Institute of Technology (Caltech) a beefy billion bucks for ripping off three of the US university's Wi-Fi patents.
A federal jury in Cali decided on Wednesday that technology described in the data signal encoding patents owned by Caltech is used in millions of iPhones without wireless chip designer Broadcom nor phone slinger Apple paying the necessary licensing fees. Broadcom supplies radio communications components to Apple for various iThings.
The jury took just under five hours to decide its $1.1bn patent-infringement prize following a two-week trial, with Apple being forced to pick up the bulk of the damages, $837m, compared to Broadcom's $270m. The figures were what Caltech asked for.
Caltech – home to the fictional nerds on TV smash-hit The Big Bang Theory – brought the case back in 2016 and argued that both companies have been infringing its patents – US 7,116,710, 7,421,032 and 7,916,781 – for a decade. The patents' methods form the basis of error correction used in Wi-Fi standards 802.11n and 802.11ac – in particular, IRA/LDPC encoders in Broadcom chips (IRA – irregular repeat and accumulate codes; LDPC – low-density parity check).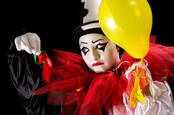 Why so glum, VMware? It's Friday. Oh, is it this $235m patent infringement invoice from Densify? Too bad, so sad
READ MORE
Broadcom was the first defendant in the case, with Apple named because it's using Broadcom's infringing Wi-Fi chips in the iPhone 5 and later smartphone models, the iPad, MacBook Air, and Apple Watch products.
The case itself was notable for the peculiar deposition of a key figure: Broadcom engineer Alvin Lin, who was chief architect of most of the technology in dispute. Lin didn't testify, a move that led Caltech to accuse Broadcom of "hiding him away," which the chip designer denied.
The deposition, shown to the jury, revealed Lin seemed to be confused when asked if he understood where he was, and then where he got his master's degree from. I don't understand the question, he told baffled questioners. When he was then asked if he knew what a low-density parity check was – i.e. the tech he has written source code for and which is included in Broadcom's chipsets – he said he didn't.
Despite the massive award, the news had no noticeable impact on Apple's share price coming a day after it announced better-than-expected results. Broadcom's slipped just a quarter of a per cent. ®