This article is more than 1 year old
Facebook coughs up $550m to make AI photo tagging lawsuit vanish. How ever will it survive on that $17.9bn left over?
That tech backlash in full: More and more are using the antisocial network
Facebook will fork out more than a half-billion dollars to settle a class-action lawsuit against its facial recognition tech.
The antisocial network revealed the agreement yesterday while announcing its 2019 financial figures [PDF], which also showed expenses for the Silicon Valley monster have risen sharply.
"Finally, [growth and administrative costs] grew 87 per cent largely driven by higher legal fees and settlements," Facebook CFO Dave Wehner told Wall Street analysts on a subsequent conference call. "This includes charges related to a $550 million settlement in principle we reached this month in connection with the Illinois Biometric Information Privacy Act litigation."
That class-action suit, filed in 2015, alleged that Facebook's "Tag Suggestions" facial recognition feature, which automatically identified people in photos, was a violation of the US state of Illinois' law that bans the use of biometric data without the subject's consent. Basically, folks were tagged by the software in other people's photos posted on the website, without being asked for permission, which is required by the biometric privacy law.
The settlement comes after multiple unsuccessful bids by Facebook to dismiss the lawsuit.
Now, the House of Zuck has agreed to a $550m package that, if approved by Judge James Donato in a northern California federal district court, would be what lawyers say is the largest ever payout for a class-action privacy claim.
"Biometrics is one of the two primary battlegrounds, along with geolocation, that will define our privacy rights for the next generation," said Jay Edelson, one of the lawyers representing the plaintiffs.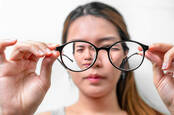 Little grouse on the prairie: IBM's AI facial-recognition training dataset gets it in trouble... in Illinois
READ MORE
"We are proud of the strong team we had in place that had the resolve to fight this critically important case over the last five years. We hope and expect that other companies will follow Facebook's lead and pay significant attention to the importance of our biometric information."
Facebook, meanwhile, remains defiant that it ever ran afoul of the law, saying the settlement was simply the easiest way to make the case go away. "We decided to pursue a settlement as it was in the best interest of our community and our shareholders to move past this matter," Facebook said in a statement to El Reg.
Details on the settlement, including word on just how much of the $550m will go to lawyers and how much will be paid to individual users, have yet to be released.
While $550m is nothing to sneeze at, the payout will hardly put a dent in Facebook's finances. On the same day they announced the settlement, Facebook execs reported over $7bn in profits over the final quarter of 2019 alone, meaning the Zuck and Co are out of pocket to the tune of about a week's worth of quarterly net income.
For the full year, Facebook banked $18.5bn in profit, down 16 per cent year-on-year, from revenues of $70.7bn, up 27 per cent. Total costs and expenses grew 51 per cent to $46bn. In December, 2.5bn users logged in, up eight per cent, year on year. ®