This article is more than 1 year old
Tech outfits sue Uncle Sam over 'unlawful' H-1B admission charges totaling $350m over six years
How can a border fee be due when no borders were involved, orgs complain
A bunch of tech companies are suing the US government, alleging it illegally charged them an extra $350m in visa fees.
The businesses – iTech, SmartWorks, and Saxon Global – teamed up with trade body ITService Alliance to file a class-action lawsuit against Uncle Sam's Citizenship and Immigration Services. It is claimed the companies submitted requests to change the visa status of workers to the type H-1B, and were incorrectly charged border admission fees as a result.
Separately, tech consultancy Advansoft also sued the immigration services, with the help of ITService Alliance, along the same lines.
To give you some background: so-called "50/50 companies" – which have more than 50 employees and whose workforce is comprised of more than 50 per cent foreign nationals – are charged a border admission fee of $4,000 when bringing a non-citizen into America through a port of entry. The organizations suing Uncle Sam are upset that they were charged these admission fees even when applying to change the visa status of someone already in the country, from, say, an F-1 student visa to a H-1B specialty worker.
No border was crossed, so no admission fee required, you might think, but no, the US administration disagrees, it seems. The admission charge was legislated in 2010, and the companies claim it has since been used by immigration officials "in a much broader fashion than Congress intended."
The two almost identical legal complaints, filed on Sunday in Washington DC's federal district courts – you can read them here [PDF] and here [PDF] – argue that border admission fees, by law, shouldn't apply to status changes when no border or port of entry is involved.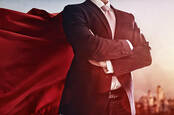 US tech giants take brave immigration stand that has nothing to do with profit whatsoever
READ MORE
The plaintiffs reckon the United States Citizenship and Immigration Services therefore unlawfully charged them extra fees running into hundreds of millions, on top of the usual application costs, for adjusting employees' visas to H-1Bs over the past six years.
They also claim hundreds of people have been denied visas for non-payment of the unlawful fees.
"The agency ignored the difference between these two distinct concepts and charged the border admission fee to all H-1B applications for initial status or a change of employer filed by 50/50 companies regardless of whether they were seeking admission or a change of status," the claims stated.
The class-action suit submitted by iTech et al is seeking complete refunds for companies that paid the extra fees. The other suit is asking for applications with unpaid fees to be set aside.
The H-1B visa allows foreigners with technical skills to live and work in the US while employed at the petitioning company. Last year, the Trump's administration cracked down on visas, including suspending a "premium processing" service that expedited H-1B applications from six months to two weeks. This application route is heavily relied upon by tech companies to bring foreign talent into the States, controversially because it is abused by certain bosses to ship in cheap labor. The expedited-processing suspension was also recently extended to February.
A spokesperson for immigration services was not available for comment. ®