This article is more than 1 year old
In your face short sellers! Tesla goes two quarters in a row without losing money
A supercharged 2020 ahead? Or is the Electric Emperor a little short on threads?
Tesla stocks jumped last night despite a vaguely disappointing set of financials for Q4 of the company's fiscal 2019.
Declaring 2019 a "turning point" for the company, Tesla trumpeted a return to GAAP profitability for the second half of the year. Stockholders certainly agree as the company's valuation crossed $100bn yesterday, more than rivals Ford and General Motors combined.
However, the figures bear a little more scrutiny. Total revenues for the quarter stood at $7.38bn, 2 per cent up on the same time last year and up on analyst estimates.
If one takes the combined revenues for the second half (Q3 and Q4 combined) things don't look so rosy. Revenues for the second half of 2018 came to $14.05bn. 2019 was $13.69bn.
Those who regard revenue as vanity will also note that gross profit dropped by 4 per cent year-on-year to $1.39bn. Again, if one compares the whole second half of the year to 2018's (as Tesla does in its trumpeting), things look more grim. The company's gross profit dropped to $2.58bn compared to $2.97bn for the same period last year.
Operating income was down 13 per cent year-on-year at $359m compared to $414m. Still, at least the losses from operations seen in the first half of 2019 have been staunched for now and optimists will extrapolate two successive quarters without red into the stratosphere in 2020.
Financially, this is a not a company experiencing the gangbuster growth that the markets are hoping for.
Tesla pointed to a higher lease mix for the offset in revenue growth. The ramping up of Model 3 production to 86,958 units, 42 per cent up on 61,394 of the same period in 2018, while the more expensive Model S and X production declined 29 per cent to 17,933 cars, will also be a factor.
The company also pointed to a bright future in China, with ramping of local production of battery packs and plans to increase Model 3 capacity. However, in an earnings call, CFO Zachary Kirkhorn cautioned that there would be 1 to 1.5-week delay in that Model 3 ramp due to a "government required factory shutdown".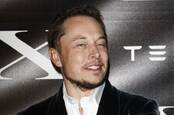 Whoa, whoa... Tesla slams brakes on allegations of 'unintended acceleration' bug: 'Completely false and was brought by a short-seller'
READ MORE
Kirkhorn also said that the company was pondering what impact the coronavirus might have on the bottom line in the coming year, as are several other tech firms with China operations.
The earnings call additionally saw CEO Elon Musk tell investors that the long-promised "Full Self Driving" (FSD) functionality of the vehicles would be "feature complete" in a few months, before elaborating (in a style familiar to anyone who experience a developer make the same claim) that "feature complete" meant "it has some chance of going from your home to work".
The gang expects to "comfortably" exceed vehicle deliveries of 500,000 units in 2020, with capacity in the company's Fremont facility alone anticipated to hit that figure by mid-2020. The Berlin-Brandenburg plant is expected to start producing cars in 2021, handy because European buyers seem to like buying Teslas.
Warning that there might be "temporary exceptions", the company said it expected "positive GAAP net income going forward". It will certainly not be difficult for the company to improve on the more than $500m loss from operations in the first quarter of 2019 in its next set of results.
However, it will need to pluck some impressive figures out of one orifice or another, otherwise those investors who have put such faith in the company might start to suspect its CEO is wearing no clothes. ®