This article is more than 1 year old
Not call, dude: UK govt says guaranteed surcharge-free EU roaming will end after Brexit transition period. Brits left at the mercy of networks
I didn't see that on the side of a bus
Tomorrow, after nearly four years of excruciating debate and rancour, the UK will finally depart the European Union. What happens then? Not much.
Britain enters an 11-month transition period, where it effectively remains a member of the single market and customs union. Once that ends, major changes will be afoot, including the end of guaranteed free roaming across the European Union. That will leave Brits at the mercy of their cellular network operators, which can choose to continue providing free roaming... or not.
"From 1 January 2021, the guarantee of free mobile phone roaming throughout the EU, Iceland, Liechtenstein and Norway will end," Gov.UK confirms.
The guidance encourages the public to contact their phone operators to clarify any roaming charges, and notes that new legislation caps roaming fees at £45 for each billing period. Those wishing to spend more will have to manually opt in with their networks.
Since 2014, the EU has regulated roaming fees, gradually drawing down the once-extortionate costs, before completely abolishing them by June 2017. Although this came after the country voted to leave the union in the Brexit referendum, UK punters have enjoyed several years of Snapchatting across the continent without having to fear bill shock.
Brexit, obviously, has left a giant question mark hanging over this. With no guarantee that Parliament would approve a deal, the erstwhile Theresa May government in 2019 put forward a statutory instrument that would permit operators to charge roaming fees, should the UK have crashed out of the EU in March 2019 (although that sort of timeline was very optimistic).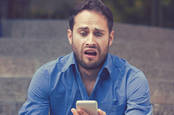 Treaty of Roam: No-deal Brexit mobile bill shock
READ MORE
To be clear, this doesn't guarantee a return to steep per-megabyte charges. Over the past few years, the four major operators – Three, EE, O2 and Vodafone – have tried to reassure customers that they do not intend to resume charging for texts, data and calls made within the EU and European Economic Area after the conclusion of the transition period.
In light of today's guidance from the UK government, we asked the carriers to see if they have further comment.
Speaking to The Register, a Vodafone representative said: "We have no plans to reintroduce roaming charges for Vodafone UK customers visiting the EU. We hope any potential Brexit outcome will avoid the need to change this position."
"Our customers enjoy inclusive roaming in Europe and we have no plans to change this based on the Brexit outcome," added an EE rep.
At the time of writing, Three and O2 had yet to reply to our request for comment.
But what about MVNOs? As noted previously, these will be in a weaker position after Brexit to negotiate deals with foreign carriers, as they lack direct access to the spectrum. They also tend to be smaller. The relative ease in creating an MVNO has allowed niche players to enter the market, with even UK high street beauty retailer Superdrug hurling its own budget SIMs at punters.
The transition period will give the UK 11 months to iron out the future trading and regulatory relationship, as well as access to key EU security institutions. This is an incredibly short amount of time to create a bespoke (and certainly highly complicated) trade deal. For context, CETA, the trade deal between Canada and the EU, took a gruelling seven years to negotiate. With that in mind, UK readers should not hold their breath that roaming charges will feature highly in any deal. ®