This article is more than 1 year old
ICANN't approve the sale of .org to private equity – because California's Attorney General has... concerns
DNS overseer gets letter demanding documents about controversial registry sale
The California State Attorney General's Office (CA-OAG) sent a letter last week to DNS overlord ICANN asking for confidential information about the planned sale of the .org registry and a delay of the transaction.
ICANN, which disclosed the letter on Thursday, responded by notifying the Public Internet Registry (PIR), which intends to sell the .org registry to a private equity firm called Ethos Capital, that it has been asked to provide private data about the deal.
The DNS overseer, which bestowed .org oversight on PIR through a legal agreement, wants PIR to greenlight the CA-OAG's disclosure demand and to wait longer before completing the sale. ICANN notes in its letter to PIR that the CA-OAG's missive amounts to a subpoena, the implication being that the CA-OAG could file a lawsuit if compliance isn't voluntary.
Last November, the Internet Society (ISOC), parent of PIR, said that the two organizations had agreed to sell the rights to the .org registry for an undisclosed sum.
The deal has alarmed the internet community because of concerns about the opaqueness of the transaction and the possibility that Ethos Capital could hike prices on its non-profit domain customers or perhaps censor controversial .org websites that criticize corporate entities. PIR, a non-profit formed in Pennsylvania, has informed its local Attorney General that it wants to become a for-profit entity.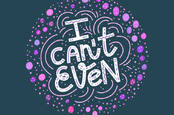 Hey, ICANN, if you need good reasons to halt the .org super-sell-off, here are two: Higher fees, more website downtime
READ MORE
Last weekend, protesters took to the streets in Los Angeles, Calif., where ICANN is based, to present the organization with a 35,000-signature petition opposing the deal. Earlier this month, ICANN received a letter from six US Senators expressing concern about the transaction.
The CA-OAG is asking for all email correspondence between the parties involved in the deal, among other sensitive information, and for additional time to review the arrangement. It wants to understand the effect the sale would have on the non-profit community.
ICANN in turn has asked PIR [PDF] to agree an extension of ICANN's review process from February 17, 2020 to April 20, 2020.
The Register asked PIR whether it intends to accept ICANN's request for a delay. A PIR spokesperson responded by acknowledging ICANN's letter but failed to say whether the organization is okay with the delay.
"We have received the letter and are reviewing it, and will work with ICANN to address the questions," PIR's spokesperson said. ®