This article is more than 1 year old
It's not true no one wants .uk domains – just look at all these Bulgarians who signed up to nab expired addresses
'It earns money for freelancers and very small businesses in our rather poor country' says maker of catcher tool
Hundreds of thousands of unwanted .uk domains are being dropped by their owners – and picked up by Europeans looking to profit from Blighty's registry system.
As we have previously noted, the controversial plan to start selling .uk domains, such as yourcompanyname.uk, resulted in thousands of Brits being pressured into owning web addresses they never wanted and never ordered.
There was no clear demand for second-level .uk domains, yet dot-uk operator Nominet went ahead anyway, seemingly because it wanted the additional revenue from the top-level domain. To placate its critics, it gave the owner of any .co.uk control of the same name under .uk for free for several years.
Well, that free period is over, and – surprise, surprise – people don't want to own two domains for the same website and pay two lots of renewal fees.
Pick up game
The massive drop-off in .uk address ownership – a result of people refusing to renew their unwanted dot-uk domains – has led to a flood of addresses being released on the open market, where they can be picked up by anyone who pays to become a Nominet member.
We are not talking small numbers either: in one week alone this month, 180,000 .uk domains were dropped by people who simply didn't want them. And over one weekend, 125,000 more were added to the reject pile.
But among these hundreds of thousands of abandoned names, several hundred are potentially valuable. Short, generic names free from cybersquatting claims can often be sold for tens or hundreds of times what people ordinarily pay for domains.
This has resulted in an influx of Nominet members, who have paid an annual fee to grab expired .uk domains early, and at a reduced price, to resell. The new intake is remarkably quick on the draw, grabbing valuable .uk domains within hours of getting their Nominet membership applications approved. To become a Nominet member, you have to provide a valid government ID, so all these new members are, presumably, real people.
Long-standing Nominet members, who register domains for others as part of their business, have started tracking this rush of new members to ensure the newbies are not associates, partners, or relatives secretly operating as a group to pool their resources and overcome Nominet's per-member usage limits.
To take one example: each member – whether an individual, or a group – is limited to checking for the availability of domain names, via the DAC API, no more than 432,000 times per rolling 24-hour period from no more than four public IP addresses at a time. This is where the front line of battle takes place: people hammer this real-time availability service to be the first to catch and register an expired domain within milliseconds of its release.
And it is against the registry's rules to operate as an individual when really you are collaborating with others as a group to overcome these rate and IP address limits. Nominet considers members to be connected and operating as a group, rather than individually, if, among other conditions:
... they have social, family, ownership or business links (directly or indirectly) which mean that they either: do not appear to operate truly independently of one another, or it could reasonably be assumed that they will not operate truly independently of one another.
It is impossible for a human to check a domain is available every 200ms, 24 hours a day, seven days a week, so instead folks use specialist applications, software scripts, or cloud-hosted services, to automate the process of repeatedly and rapidly querying and catching released addresses. Rivalries between members, particularly those providing these tools, plus the influx of Nominet members and available .uk addresses, have raised suspicions of limit cheating.
In a complaint to Nominet last month, Bulgaria-based Tool.domains, which offers address-catching services, was accused by a competitor of signing up a bunch of Bulgarians as Nominet members to form a covert dot-uk-grabbing pool. It denies this and any wrongdoing.
"Any profit from caught domains is not shared in a pool: every Nominet member using our services gets what they earned independently," the company's co-founder Kalin Karakehayov told The Register. "Our catching script is rented to anyone who wants it, similar to services in UK. It is by no means a closed orchestrated group as some competitors are putting out."
However, he acknowledged he has advised at least some of the new members on how to identify and acquire domain names that are favored by web search engines, so it is no surprise they have become Nominet members to catch valuable addresses. "I'm an SEO expert, and my connection with these members is not related to catching at all," he said. "I have trained them in the past on how to evaluate SEO domains."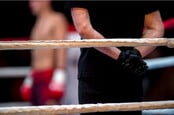 Chancers keep buying up dot-UK company name domains: Got a problem? That'll be £750 for Nominet to rule on it
READ MORE
In other words, we're told the sudden influx of Bulgarians snapping up .uk domains is not a conspiracy, but a collection of people he has helped to see an opportunity.
"After any freelancer or company feels trained enough to evaluate SEO domains, they can, on their own responsibility, apply for their own Nominet membership, and catch domains they choose themselves," Karakehayov told us. "They have a choice between our script and a better but slightly more expensive script provided by a third party in the UK. We give them a full choice on that."
Reflecting on the dot-uk registration system, he said: "Frankly, it's a mess, but it earns money, and [the domains] go mostly to freelancers and very small businesses in our rather poor country of Bulgaria where the [monthly] median wage is 600 Euros. I'm happy I can train people to become successful via newly learned skills, and view this as a social project as much as a business one."
Enter Nominet
As a responsible and professional outfit whose main goal is the preservation of the .uk namespace as a safe, reliable, and trustworthy top-level domain, operator Nominet is, of course, fully, completely, and comprehensively on top of the situation.
"It is a member's responsibility to notify Nominet of any connection to other members," the registry's top lawyer Nick Wenban-Smith told angry members on its closed forum, adding, "but we do our own audits too."
"Where we receive notification or become aware that members are connected, we will link them. We do investigate complaints regarding breaches of our AUPs [acceptable use policies] and take action as appropriate, but I don't think that's a member Code of Conduct question, more contractual compliance."
That response fits with Nominet's overall position on how it oversees the UK's internet registry: don't upset anyone bringing in the money. And, where possible, give those bringing in the most money, the best possible opportunity to bring in more of it, regardless of its impact on UK citizens. We've asked Nominet to comment on what investigations it has or has not carried out, and what it has learned, and await another blog post calling us fake news. ®