This article is more than 1 year old
Micro Focus chairman Kevin Loosemore cuts himself loose as merger with HPE Software continues to haunt biz
Replaced by former Computacenter bod in non-exec role
Kevin Loosemore will stand down as chairman of British software firm Micro Focus as the company continues to struggle with its disastrous takeover of HPE's software biz.
Micro Focus shares dropped nearly 18 per cent today after the company warned (PDF) that it did not expect trading to improve until 2021.
The company's revenue dropped 29.6 per cent year-on-year to $3.35bn for the fiscal ended 31 October 2019, and operating profits sank 41.2 per cent to $221.7m.
The consulting division was down 22 per cent to $218m, license sales fell 7+ per cent to $700m, maintenance was down 6.2 per cent to $2.058bn and SaaS and other recurring revenues dropped 11 per cent to $280m.
A "strategic and operational review" has been undertaken with a global investment bank, Micro Focus admitted, "the most comprehensive review of the business since 2011" apparently.
As part of this, Micro Focus said that when it bought HPE's software subsidiary for an eye watering $8.8bn in 2017, it came freshly fitted with internal systems that the whole organisation moved onto. These have since "proven to be not fit for purpose", while "the business processes were overly complex, and the organisational design was highly fragmented".
Work undertaken to unpick this has included designing, building and deploying a standalone hardware infrastructure to migrate from the HPE shared environment; consolidation of finance and HR functions; and rationalisation of company policies and processes.
The second area reviewed is the way the various organisations Micro Focus has bought over the year take their products to market, something that led to "inconsistent approaches to customer engagement and the associated deployment of resources". When combined with the systems issue, it affected "execution and predictability of performance", and this in turn resulted in "reduced productivity and elevated levels of staff attrition".
Micro Focus said that "on-boarding staff" had improved, that it has invested in training to get people up to speed quicker and in reporting tools as "replacement business systems are developed".
In terms of the siloed operating model for the product portfolio, it caused "disconnected strategies" and limited cross selling, the firm added. It has been revamped to try to address this. And Professional Services are now being sold around Micro Focus' product strategy rather than as standalone services.
There is more work to be done, the company said.
Loosemore, who joined Micro Focus to lead its IPO in 2005, transformed the business from a small Newbury software outfit into a global company with revenues over $3bn, comprised of a baker's dozen of acquisitions. He will stand down on 14 February after 15 years on board.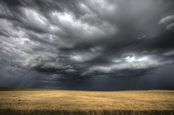 Brit software giant Micro Focus takes a bath after share price crashes 30%, sales tank
READ MORE
Micro Focus took a battering last year, with shares falling by more than 60 per cent since July. The company has issued multiple revenue warnings as it struggles to integrate HPE Software. The buy of HPES also included some former Autonomy assets, a purchase HPE had to write down for a colossal $8.8bn, leading to an ongoing lawsuit in the UK's High Court of Justice.
Dropping out of the FTSE100 in September for the first time since it entered in 2016, Micro Focus also lost the top spot as the UK's largest listed technology business, falling behind Sage and Aveva.
Alongside the results, the company also posted the outcome of a strategic review initiated in August. It proposes to split itself into two autonomous companies – one focusing on security, the other on big data. The company will not be selling any assets or divisions as part of the restructure.
Analysts at Megabuyte say the results highlight the full impact of the HPE Software takeover and that buyers are probably smelling blood, but will likely wait until Micro Focus gets its house in order before pouncing.
CCS analyst Bola Rotibi opined: "Problems were already brewing when Micro Focus bought Borland and Compuware tools prior to the big HP acquisition and didn't exactly do anything to set the world on fire with them. Challenges with HP software integration persisted after that when they struggled to retain some key players for the business, leading to a drop in share value."
Greg Lock, a former Computacenter chairman, will replace Loosemore as a non-executive chairman, meaning he will have no operational duties. Loosemore will continue to support the business for the next six months. ®