This article is more than 1 year old
We surrender: SAP yields to customers, extends support for Business Suite 7 to 2027
Gives punters more time to move to S/4HANA because that's what everyone wants to do, right?
SAP has blinked first in the face-off with customers by agreeing to extend standard support for Business Suite 7 (BS7) applications, and outlined its "maintenance commitment" for S/4HANA for the next couple of decades.
Back in December, Paul Cooper, chairman of the UK and Ireland SAP User Group, told us that according to research, almost 60 per cent of users didn't plan to upgrade to S/4HANA in the next two years and 27 per cent planned not to budge for at least three years more.
This led to a "standoff", he had said, with customers wanting SAP to roll out the end-of-life deadline for BS7 beyond 2025. SAP responded by saying it would be financially less attractive for customers who didn't upgrade.
Now the German enterprise software maker has had a change of heart and today confirmed "mainstream maintenance for core applications of SAP Business Suite 7 software until the end of 2027".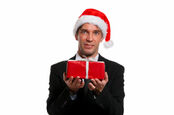 Gee, S/4HANA. Just what I always wanted: Customers are wary of what's in SAP's sack
READ MORE
"During this off-boarding phase, SAP will continue to deliver the strong mainstream maintenance features that customers need. There will be no contractual changes nor will any additional fees apply."
After that cut-off date, customers will get the option to buy extended support until 2030, which is 2 per cent more expensive than standard support, SAP said.
Despite this obvious climbdown – one that El Reg thinks should be commended – SAP couldn't help but bang the S/4HANA drum, saying that 13,800 customers have already "chosen" the software, which includes ERP, financial management and HR, in-memory databases and real-time analytics.
SAP pointed to a recent survey of its US user group which apparently indicated that all customers are planning to migrate to the suite. And Germany? Those investments are increasing too, with 49 per cent saying they are going to unfurl the S/4HANA flag in three years.
To encourage more customers to go with S/4HANA, SAP has committed to maintain the software until 2040.
"Our customers show us that SAP S/4HANA is their future direction and that they expect a long-term commitment from SAP to this platform," said co-CEO Christian Klein.
Cooper at the SAP User Group said it had pointed out to the software vendor that a "lack of clarity" around the BS7 end-of-life policy and roadmap for S/4HANA had "not helped the customer relationship".
He added that today's move for businesses that invested in BS7 will provide "greater certainty" and allow them "more time to plan a potential move to S/4HANA".
Research done by his group indicated "cost and change management" remain the "biggest reasons for organisations not to move to S/4HANA, meaning they need to have a clear business case". ®