This article is more than 1 year old
Virtualization juggernaut VMware hits the CPU turbo button for licensing costs
Loving all those cores? You probably won't love the price
Kind old VMware is updating its pricing model in a move to "continue meeting our customers' needs". Provided those needs involve paying more for CPUs with more than 32 cores.
You lucky people.
Pricing is being tweaked upwards where software is licensed on a per CPU basis. If the chip has more than 32 cores like, say, a 64 core AMD EPYC, then users will need to fork out for two CPU licences.
Both AMD and Intel will cheerfully sell punters chips with more than the requisite 32 cores, and utilising such chippery with the original per-CPU pricing was, in a very real way, a useful method of getting more bang for one's buck from the software.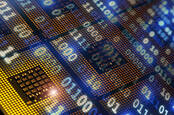 Intel server chip shortages continue to bite: HPE warns of Xeon processor supply drought for the whole of 2020
READ MORE
With Intel struggling to make enough of its high-end hardware to satisfy demand, AMD looked set to steal a march with the likes of the EPYC 7742. VMware's pricing change will you make you think twice about the benefits of sticking a core-dense processor into a server with a view to keeping software costs down.
Virtzilla claims "the change moves VMware closer to the current software industry standard model of core-based pricing" and indeed, the likes of Microsoft (PDF) and Oracle (PDF) both use core-based pricing these days, although even the most determined apologist would struggle to suggest the move is aimed at anything other than boosting the bottom line.
Naturally, observers have been less than impressed by the move.
This @VMware license change is like Southwest Airlines saying they will charge bag fees because that's what the rest of the industry does. Whenever a vendor starts a conversation with "license flexibility" read "price increase." https://t.co/8domgzsbkW

— Keith Townsend (@CTOAdvisor) February 3, 2020
Quite. We Brits are still feeling the pain of British Airways yanking the free bar and sandwiches on short-haul flights in favour a paid-for alternative because, hey, everyone else does and people love more choice, right?
Hardware costs have tended to take a back seat to licensing expenses, but the focus on cores by some vendors will swing the pendulum back to the hardware. The Reg, however, doubts that VMware's owner, in the form of hardware-slinging Dell, will be losing too much sleep over that.
The virtualisation subsidiary has generously given customers a bit of time before the core-counters come a-calling. Licences purchased for CPUs with more than 32 cores will be eligible for additional free per-CPU licences if bought before 30 April 2020. You'll also need to be on a VMware support contract (and will be charged for Service and Support on those freebie licenses come renewal time.)
Still, "the vast majority" of the install base is still rocking 32 cores or less on Intel or AMD hardware (not hard for the former – most of Intel's less exotic Xeons hover at 28 cores or less) so the impact won't be felt until customers try to upgrade or scale their hardware. ®