This article is more than 1 year old
This AI is full of holes: Brit council fixes thousands of road cracks spotted by algorithm using sat snaps
Blackpool isn't just about stag dos, chips, and illuminations, after all
Blackpool is literally and figuratively using artificial intelligence to pave the way for a better future for Britons, or something like that.
It's using machine-learning software to identify potholes on roads in desperate need of repair. Simply "all of it" isn't precise enough, so code is used to pick out asphalt not-spots.
The effort, known as Project Amber, began as a trial in Anchorsholme and Bispham, a suburb of and village near the English seaside town, respectively. Engineers were sent to specific locations to restore roads riddled with potholes and cracks that had been detected in satellite images by AI algorithms. The workers reported back on the computer software's accuracy – after filling in any craters.
Since summer last year, we're told, 5,145 cavities have been topped up. Blackpool Council is said to be the first to use such "sophisticated technology" to improve its roads, saving more than £1m in taxpayer cash compared to more traditional methods, it is claimed: what would have cost £1.5m instead cost £450k after software directed human workers. The saved money will be plowed back into repairing more roads this year. It appears this saved moolah includes the cost of the technology.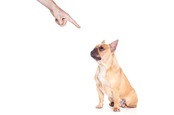 Whirlybird-driving infosec boss fined after ranty Blackpool Airport air traffic control antics
READ MORE
"Project Amber and the use of artificial intelligence is another forward thinking and innovative approach that will deliver not only significant savings but will also benefit all road users," said Fred Jackson, Blackpool Council's Cabinet Member for Environment, Transport, and Climate Change, this week.
Blackpool Council did not divulge many technical details describing how the AI technology works exactly. It seems satellite images of Blackpool's roads are analysed by software trained to automatically label potholes and cracks within seconds.
The tool then flags the damage to human operators using a color-coded system of severity; the worker then decides whether a repair is needed. It's possible the AI uses a convolutional neural network, a popular machine-learning architecture in computer vision. The Register has asked Blackpool Council for comment.
"We hope that Project Amber will act as a showcase of what can be achieved by local authorities working in partnership with the supply chain to achieve lower whole life costs in highway maintenance through the use of surface treatments," said Steve Berry, head of local roads at the UK's Department for Transport. ®