China-US tariff tiff, Brexit, and a crap economy: Why OEMs spent $56bn less on semiconductors last year
Market flopped as all the biggest buyers kept short arms in deep pockets
---
Almost all of the top 10 biggest corporate consumers of semiconductors bought fewer chips last year due to softening economies, in part caused by political uncertainty: Brexit and the US-China trade battle among them.
Numbers crunched by Gartner show the overall sector shrank by 11.9 per cent year-on-year to $474.631bn – Chinese tat bazaar Xiaomi was the only OEM to buy more chips than in the previous 12 months.
Apple pared back its silicon bill by 12.7 per cent to $36.13bn: it was a bad year for the iPhone as demand fell off a cliff and the company closed of its fiscal year ended 29 September with $22bn less in smartphone revenue. Countering this were sales of the Watch and AirPods.
Shoved into second spot – for the first time in 36 months – was Apple phone nemesis Samsung, which shelled out $33.4bn on semiconductors, equating to a decline of a whopping 21.4 per cent. It was a disastrous year for Samsung as group profits halved.
Surprisingly, Huawei's silicon purchases barely slowed down in 2019, decreasing by a relatively meagre 1.8 per cent to $20.8bn. This is in spite of being added to a US government entity list, which has all but decimated Huawei's handset business outside of China. Huawei occupies the number-three slot for semi spending, its position unchanged from the previous year.
"The members of the top five did not change in 2019, but all of them decreased chip spending through 2019," said Masatsune Yamaji, senior principal analyst at Gartner.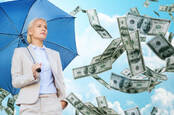 Cheap as chips? Not for much longer, analysts reckon, after rough year for memory makers
READ MORE
"The major reason was the sharp memory price decline. Memory prices were extremely high and a serious burden for many OEMs in 2018, representing 45 per cent of their total chip spending. However, the situation improved in 2019. The top five OEMs reduced their memory spending share to 36 per cent in 2019 while improving the computing performance of their products with better processors and greater memory content."
The sole company in the top 10 to increase spending in real terms was Xiaomi, which saw its silicon bill rise by 1.4 per cent compared to the previous year.
Xiaomi, which spent 1.4 per cent more on semis in the year to $7.016bn, remains a giant of the Asian tech scene, and in recent times has embarked on an aggressive expansion in Europe. By Q3 2019, it occupied 10 per cent of the European handset market, an increase of 73 per cent on the previous year. That regional focus will run on this year, with particular efforts put into the premium tranche of the smartphone industry.
Gartner claimed the "global uncertainty and the slowing macroeconomy had a significant impact on semiconductor buyers in 2019. Political friction including the US-China trade war, Brexit, conflict between Japan and South Korea and protests in Hong Kong increased to slow growth."
Yamaji added: "This macroeconomic environment cooled demand for a wide range of electronics equipment. Total electronic equipment revenue decreased $4.7bn in 2019."
Tech infrastructure maker Dell Technologies came in fourth with chip spending of $16.25bn, down 15 per cent. Dell was one of the PC makers to bemoan Intel's chip shortages and is now facing some issues on the server front too.
Lenovo bought $16.05bn worth of chips in the year, down 9.2 per cent; consumer device maker BBK Electronics fell 8.8 per cent to $12.65bn; HP Inc forked out $10.42bn, down 9 per cent; Hewlett Packard Enterprise dropped 14.6 per cent to $6.215bn; and Hon Hai, which trades as Foxconn, purchased $6.116bn of semiconductors in 2019, a decline of 7.1 per cent.
The trade war between China and the US looks to be abating, though with a certain unpredictable orange-faced loon in the White House that could change anytime soon. Brexit has entered a new stage of negotiating pain after the UK left the EU on 31 January.
Of course, the new worry for some is the outbreak of the coronavirus. It has hit semiconductor manufacturers' share price in recent weeks, caused disruption to plans for MWC, and has the potential to wreak havoc on the supply given the level of tech manufacturing in China, where the bio-nasty started.
Semiconductor sales are forecast to bounce this year, relative to last, and the manufacturers will be praying that the rapidly spreading infection doesn't put a big dent in their business this year. ®