This article is more than 1 year old
Wake me up before you go Go: Devs say they'll learn Google-backed lang next. Plus: Perl pays best, Java still in demand
And 2 in 5 programmers gripe they are underpaid
The Go programming language tops the list of skills that software developers say they'll learn next, according to a survey of 116,000 programmers conducted by hiring biz HackerRank.
Some 36.2 per cent of respondents expressed interest in the Google-backed language, which is suitable for systems programming for those reconciled to the potential performance impact of built-in garbage collection.
Python came next on the planned study list, with 27.7 per cent looking to enjoy the chaos of the language's package management ecosystem, followed by Kotlin, a more approachable, less litigation-prone Java, at 24.9 per cent.
Typescript, JavaScript's more responsible younger sibling, finished fourth in the beauty contest, at 20.7 percent. In its wake came R (20 per cent), Scala (18.7 per cent), Swift (16.7 per cent), Rust (16.3 per cent), Ruby (15.9 per cent), and JavaScript (15 per cent) – which happens to be the most widely known language.
JavaScript, for all its bad parts, is the language skill corporate hiring managers most look for (53.6 per cent) when recruiting, according to the survey. That's followed by Python (49.5 per cent), Java (44.1 per cent), C# (19.7 per cent), C++ (18.3 per cent), PHP (17 per cent), no preference (14.3 per cent), C (11.5 per cent), Go (11 per cent), and Ruby (7.9 per cent).
The most common role companies are looking to fill is full-stack developer, followed by back-end developer, and data scientist.
Among coders looking to maximize compensation, it's not JavaScript that pays the most. That honor goes to Perl. According to the survey, Perl devs earn 54 per cent more than the average developer, which perhaps explains why it was deemed the most hated programming language a few years ago.
Scala (+42 per cent above salary average) and Go (+33 per cent above salary average) also appear to pad one's paycheck. HackerRank speculates that the higher salary average correlates with developer seniority, since about 10 per cent of senior developers know Perl, beloved by El Reg, while only about two per cent of developers do.
Nearly one in three hiring managers (32 per cent) have brought in coding bootcamp graduates and most (72 per cent) found bootcampers to be at least as well equipped for the job as other hires. It has been suggested that the buggy app produced for the recent Iowa Democratic Caucus came from inexperienced developers. Make of that what you will.
Also, self-taught programmers may be heartened to learn that 32 per cent of developers who work for companies of 49 people or less do not have a college degree. That figure is only 9 per cent among companies with more than 10,000 employees.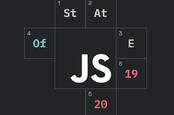 JavaScript survey: Devs love a bit of React, but Angular and Cordova declining. And you're not alone... a chunk of pros also feel JS is 'overly complex'
READ MORE
In the US, the highest paying metro areas in terms of average salary for developers are San Francisco ($147,947.71), Seattle ($134,538.52), Los Angeles ($129,079.97), Boston ($116,803.62), and New York City ($115,792.24). New York City is the most expensive US city in recent cost-of-living figures, with San Francisco coming in third behind Honolulu.
US developers make more on average ($109,167.36) than anywhere else in the world. Next on the list are Australia ($88,538.51), Canada ($72,771.32), Netherlands($68,194.06), and the UK ($65,387.57).
If you ask developers around the world whether they're being paid fairly, only 35 per cent believe so. About 39 per cent contend they're not being paid what they're worth. And 26 per cent aren't sure.
Perhaps the most distressing stat put forth in the survey is a look at how developers spend their leisure time. Asked what they do to take a break from coding, 2.8 per cent said they never take a break from coding. The Register hopes this represents the percentage of people who amuse themselves by deliberately submitting false data to surveys.
The full 2020 Developer Skills Report can be found on the HackerRank website. ®