Robbing-some Caruso and pal lived life of luxury using victims' millions in crypto-Ponzi scam, say prosecutors
Pair allegedly gambled away investor cash and blew the rest on private jet and cars, mansion, fashion
The heads of a cryptocurrency "investment" firm have been arrested and charged with running a Ponzi scheme that allegedly defrauded victims out of millions.
Prosecutors claim [PDF] defendants John Michael Caruso and Zachary Salter, of Zima Digital Assets, ripped off investors to the tune of £5.8m ($7.5m) and counting. Both have been charged with conspiracy to commit wire fraud and money laundering.
According to court filings, Caruso and Salter lived large on money from investors who thought they were buying into a cryptocurrency investment fund: the idea being people pay into the scheme, the cash is spent by the fund managers on buying and selling digital coins, and investors pocket a return. Allegedly, no cryptocurrency was purchased, and instead the hard-earned dosh became Caruso and Salter's spending money.
Those who were defrauded are said to include elderly folks and former sports stars.
Pitching the fund as "private and highly exclusive," Salter and Caruso – the latter of which also went by the name "Kryp+0 K!ng" – splashed victims' cash on exotic cars, mansions, and gambling binges, it is alleged.
In one paid-for article, Caruso painted himself as "the Michael Jordan of algorithmic cryptocurrency trading," and boasted of being "revered as one of the top cryptocurrency traders amongst high profile investors on Wall Street."
Salter, meanwhile, fashioned himself as a "serial entrepreneur" who also ran a recording studio and dabbled in the "aviation and automotive industries" when not trading in cryptocurrency,
"I've known since I was young that I wanted to make a positive impact," Salter said in a 2019 profile piece. "My mantra is 'Gold Intentions,' which I got as a tattoo when I dropped out of college at 20 years old."
In reality, however, prosecutors claim, there was no investing being done by the pair: rather, all the boasting of big returns and lucrative cryptocurrency buys was a front by the two men to cover for the massive fraud.
Prosecutors said the pair racked up, among other things, £640,000 ($830k) in gambling losses, £520,000 ($670k) in credit card bills, £540,000 ($700k) in private jet and luxury car rentals, a £120,000 ($150k) rent bill for a 20,000-square-foot mansion, £50,000 ($60k) for jewelry and £40,000 ($50k) worth of designer clothing.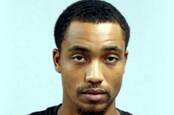 Suspected crypto-coin crook collared after emailing apology note to the cops rather than victim – shock claim
READ MORE
"Based on all financial records received to date, there is no evidence any of the investment funds that have been provided to Caruso and Salter have gone to any cryptocurrency/digital asset investment, or to any investment of any kind, as fraudulently misrepresented by both Caruso and Salter," prosecutors charged.
"Moreover, it has clearly been determined that the funds provided to Zima Digital Assets have been consistently spent to fund the extravagant lifestyles of Caruso, Salter, and their associates."
This isn't the first time that Kryp+0 K!ng Caruso has been in trouble with the law. Prosecutors noted that, prior to remaking himself as a genius cryptocurrency maven, Caruso served time in Florida for separate criminal charges.
Perhaps most disturbing is the possibility the alleged fraud is still ongoing. "It appears that Zima Digital Assets is still actively receiving investor funds," prosecutors noted, "so the total amount of loss is unknown."
The next hearing in the case, unfolding in a US district court in Arizona, is scheduled for February 7. ®