MWC now means 'Mobiles? Whatever! Coronavirus!' as Ericsson becomes latest to pass on industry shindig
Joins LG under the duvet
---
The list of vendors pulling out of Mobile World Congress (MWC) over coronavirus continues to grow. The latest to fall out is Swedish comms kit provider Ericsson, a big player in 5G hardware.
In a statement, Ericsson said the health and safety of employees and customers was a "top priority".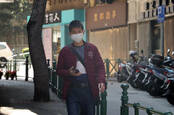 Amid coronavirus epidemic, LG, ZTE hang up on Mobile World Congress, organizers call for 'no-handshake' policy
READ MORE
"After an extensive internal risk assessment, Ericsson has decided to take further precautionary measures by withdrawing from MWC Barcelona 2020, the largest event in the telecom industry," it said.
Ericsson heaped praise on MWC's organisers, the GSMA, for the precautions it has taken. This includes deploying more medical staff, boosting its cleaning plans, and encouraging participants to adopt a "no-handshake" policy. Despite those measures, attendance appears to represent an unnecessary risk for the company, particularly given that its booth is among the most heavily trafficked.
"As one of the largest exhibitors, Ericsson has thousands of visitors in its hall each day and even if the risk is low, the company cannot guarantee the health and safety of its employees and visitors," it said.
The current strain of coronavirus is highly virulent, and spreads through vaporised fluids in coughs and sneezes. It typically represents with flu-like symptoms. Although most people who contract it ultimately recover, vulnerable people, including those with compromised immune systems, can suffer complications like kidney failure. So far, more than 600 people have died from the disease.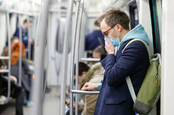 Should I stay or should I go now? Mobile industry braces for an MWC overshadowed by coronavirus misery
READ MORE
Fears over the disease have prompted a bunch of vendors to alter their plans for MWC, which attracts over 100,000 industry players from around the globe each year.
The first outfit to bow out was South Korean electronics giant LG, which cancelled its booth and press conference. Shortly after, other companies said they would reduce their involvement in MWC without pulling out entirely.
ZTE, a Chinese firm involved in both network infrastructure and handsets, said it would not hold a press conference, but will continue to operate a booth on the exhibition floor. Meanwhile, earlier this week, Xiaomi said it had cancelled its MWC press trip for members of the Chinese media.
Ericsson said it'll exhibit its wares separately from MWC later this year in a series of intimate events it has called Ericsson Unboxed.
Show must go on
The GSMA said in a statement that Ericsson's cancellation "will have some impact on our presence at this time [at MWC 2020] and will potentially have further impact" but insisted this year's event would "proceed as planned, across all venues" in Barcelona:
It is of great importance to the GSMA to continue to convene the industry at this critical time where connectivity is on the cusp of a new industrial revolution.
Speaking of the impact of the novel coronovirus, the body added: "The GSMA continues to monitor and assess the potential impact of the coronavirus on MWC Barcelona 2020 as the health and safety of our exhibitors, attendees and staff are of paramount importance." ®