Latest battery bruiser Android from budget Moto G range appears ahead of MWC after an Amazon whoopsie
Leaks, damn leaks and £219 phones
Motorola will put the lengthy battery-life Power version of its upcoming Moto G8 range on British shelves later this month, after the specs for the latest handsets in its £200-ish budget 'droid "G" line were leaked earlier this week after a rogue Amazon listing went live.
Two days after the Smoke Black and Capri Blue models were plastered across Amazon users' screens, the firm had a release date and specs for punters – which will be out just days before the Mobile World Congress show in Barcelona kicks off. The mobe maker claims to have sold 100 million of its budget blower range – depending on who you ask, one of the better affordable smartphones on the market – which isn't hard to believe, as its one of the favourites of the contract-free, budget-conscious crowd.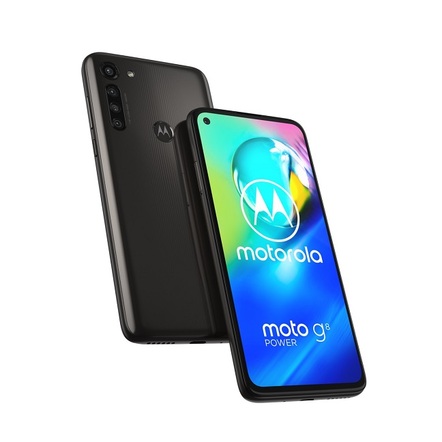 The handset runs Android 10 and sports a 5,000 mAh battery, which will apparently keep the handset going for two days on a single charge, the Lenovo subsidiary claimed. An updated dual-speaker design blasts out audio 50 per cent louder than its predecessor, no doubt a great help to our headphoneless pals on the bus who so generously give of their bounty. It packs a Snapdragon 665 octacore processor, 4GB of RAM, 64GB of storage, and – somewhat terrifyingly – a high-rez telephoto lens as well as a standard 25MP selfie cam.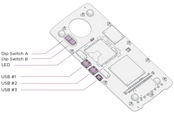 Mods I have known, Mods I have loved, Mods I have hated: Motorola's failed experiment is now a savvy techie's dream
READ MORE
The 6.4" phone has a 2300×1080 pixel front display (an LCD rather than an OLED), 88 per cent of which is a touchscreen. It also has a rear fingerprint reader.
The update on last year's G7 model includes a hole-punch camera rather than a notch, hybrid dual SIMs, and a bog-standard 3.5mm headphone jack. You get Bluetooth, but annoyingly for some, no NFC. And while it's rain resistant, it ain't waterproof. For what you're paying, you really can't complain.
The Moto G8 Power will launch in the UK starting 20 February, priced at £219, in Amazon, Carphone and Argos. Full specs here. ®