This article is more than 1 year old
Like other tech giants, Netflix gets govt takedown demands – and impressively, none of them involve Adam Sandler
Nor any requests to remove the works of Rob Schneider, Kevin James, or Ashton Kutcher, sadly
Netflix has posted its first-ever report into what sort of content governments have asked the streaming giant to pull from its service.
The Blockbuster-killer's Environmental Social Governance Report [PDF] includes, among other things, details on all of the demands Netflix has had to yank content from localized versions of its video service.
In general, takedown demands are few and far between on Netflix. The company says that in its 23-year history, just nine times has a government handed it a formal takedown demand for content. Those demands are only carried out in that country's version of Netflix, not worldwide.
Americans and Brits will be happy to know that none of the requests came from their governments, so Netflix has had full control over what you do and don't see in those countries. Similarly, Australia does not appear on the list.
The first of the requests came in 2015, when New Zealand's film and Video Labeling Body requested that "The Bridge" be pulled from the local service as it was classified as "objectionable." The 2006 documentary explores why so many people commit suicide on San Francisco's Golden Gate Bridge.
The most recent request, lobbed earlier this year, was from the government of Singapore, who wanted Netflix to stop serving its citizens a Brazillian religious comedy called "The Last Hangover". The comedy looks at the lives of the biblical story and follows the 12 disciples who wake up hungover after the Last Supper and wonder where Jesus went.
Interestingly, Singapore accounted for over half of all of Netflix's takedown requests. Two were for religion-focused titles (The Last Hangover again and a 2019 demand for The Last Temptation of Christ to be denied its citizens,) while another three were for drug-oriented movies and shows; 2018 demands for "Cooking on High", "the Legend of 420", and "Disjointed".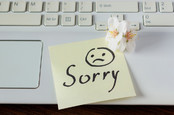 Starz, meet the Streisand Effect. Cable telly giant apologizes for demented DMCA Twitter takedown spree
READ MORE
The latter requests are not so surprising when you consider Singapore's notoriously strict anti-drug stance.
Perhaps the strangest of the requests came from Germany, where in 2017 officials with the Commission for Youth Protection demanded that "Night of the Living Dead" be pulled. Apparently a version of the 1968 horror classic that was showing on Netflix is banned there.
Less surprising was a demand out of Vietnam that Netflix pull Stanley Kubrick's "Full Metal Jacket", which paints a grim picture of the American involvement in the Vietnam war in the 1960s.
The final takedown, issued in 2019, was from Saudi Arabia, where government officials told Netflix to stop serving its citizens streams of "Patriot Act", a 2018 documentary series from Indian-American comic Hasan Minhaj. ®