This article is more than 1 year old
Whoa, France. Take it easy. Wow. You're out of control. Fining Apple 55 minutes of revenue for secretly slowing down iPhones? Maniaques!
Prenez-vous les cartes de crédit? asks Tim Cook as he prepares to personally expense this trifling €25m
On Friday, the French government fined Apple €25m for slowing down certain iPhone models to preserve battery life, a practice the Cupertino idiot-tax operation acknowledged back in 2017 following complaints about undocumented processor throttling.
That's the equivalent of $27.4m or about 55 minutes of full-year revenue, based on the $260bn captured by the iGiant in its 2019 fiscal year.
The French competition agency, the Directorate General for Competition, Consumer Affairs and Fraud Prevention (DGCCRF), opened an investigation in January, 2018, following a complaint by French advocacy group Stop Programmed Obsolescence (HOP), after it emerged that Apple's iOS 10.2.1, released in January 2017, included code to throttle CPU speed.
Under Article 99 of France's 2015 Energy Transition Law, it's illegal for companies to deliberately shorten the life of a product to encourage people to purchase replacements. HOP argued that by slowing down aging phones, Apple was encouraging its customers to buy newer models.
Apple said it had implemented the slowdown code to preserve battery life on older iPhones, specifically iPhone 6, 6s, and SE, in order to avert a sudden shutdown, a problem some iPhone users had been reporting. A subsequent update, iOS 11.2 in December 2017 brought that power preservation code to the iPhone 7.
That same month, details of the previously undisclosed intervention emerged when technically-inclined individuals began benchmarking iPhone performance in relation to battery status and observed that device performance got worse as the battery aged.
Apple at that point acknowledged that it had programmed older iPhones to use less power by throttling the CPU in order to preserve battery life and prevent sudden phone shutdowns.
To make amends, the company temporarily lowered the price it charges for battery replacement. And in iOS 11.3, it wired its throttling code to a Battery settings interface item labelled Peak Performance Capability, so users could see the status of the CPU brake.
On iPhones with fresh batteries, where the processor is free to run according to application demand, the interface does nothing. But once iOS detects an aging battery, unable to feed the CPU the power it demands under peak load, there's an option to disable the shutdown defense mechanism.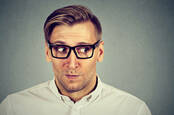 Now the US DoJ has charged Apple's insider trading lawyer with, er... well, it's embarrassing
READ MORE
In any event, after two years of investigation the DGCCRF concluded that Apple did not adequately inform iPhone users that its software might step in to save them from a device shutdown by dialing down the processor speed. Lack of clarity about the situation, the agency found, might have prompted iPhone buyers to pay for a battery replacement or in some cases a new device, perhaps unnecessarily.
Apple's failure to tell its customers in advance about its software's secret slow mode represented a misleading trade practice, the French agency said in its press release.
In a statement, HOP co-founders Laetitia Vasseur and Samuel Sauvage, celebrated the decision as a victory against environmentally-damaging planned product obsolescence. At the same time, the organization expressed regret that the decision deprived the public of the opportunity to put planned obsolescence on trial.
Apple did not respond to a request for comment. ®