This article is more than 1 year old
Jeff Bezos: I will depose King Trump
In today's episode of Absolutely Never Happening, Amazon wants the President to testify whether or not he personally ordered AWS JEDI snub
Amazon has taken the extraordinary step of moving to depose the President of the United States as part of its appeal against the Pentagon's decision to award the $10bn JEDI cloud contract to Microsoft.
Attorneys for the internet shopping giant on Monday filed a motion [PDF] to depose Donald Trump, and senior government officials, to get the inside story on why the US military awarded the ten-year winner-takes-all IT overhaul deal to Microsoft instead of Amazon Web Services.
Amazon suspects that, during the final months of the JEDI bidding process, President Trump personally intervened as part of a vendetta against Amazon supremo Jeff Bezos, ordering the Department of Defense to snub AWS. Billionaire Bezos also owns the Washington Post, which ran stories criticizing the Trump administration.
"President Trump has repeatedly demonstrated his willingness to use his position as President and Commander in Chief to interfere with government functions – including federal procurements – to advance his personal agenda," a spokesperson for AWS said in a statement to The Register.
"The preservation of public confidence in the nation's procurement process requires discovery and supplementation of the administrative record, particularly in light of President Trump's order to 'screw Amazon.' The question is whether the President of the United States should be allowed to use the budget of the DoD to pursue his own personal and political ends."
The White House has yet to issue any comment on the motion.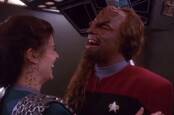 Amazon to ask court to block DoD's $10bn early Valentine's date with a Microsoft JEDI
READ MORE
In addition to the president, Amazon attorneys also want to get depositions from a number of current and former cabinet members. These include Secretary of Defense Mark Esper, his predecessor James Mattis, DoD CIO Dana Deasy, and several members of the Source Selection group whose names were redacted.
Perhaps sensing how difficult it will likely be to depose a President who just blocked witnesses from appearing in his own impeachment trial – of which he was eventually acquitted by Republican senators – Amazon lawyers said in the filing they would be willing to make concessions.
"AWS recognizes that a deposition of a sitting President of the United States presents unique circumstances and will work with the Court and the Department of Justice to develop appropriate protocols and safeguards, including to evaluate possible alternative methods, to ensure that the testimony is procured in a manner sensitive to the unique position of the Executive Office of the President," the motion reads.
That AWS is protesting the bidding process now is a bit ironic given its position in the early stages of the JEDI process, when a group of smaller providers led by Oracle unsuccessfully sued, alleging the contract's requirements were unfairly designed to rig the contest in Amazon's favor. Now, AWS finds itself on the other end of unfair dealing claims. ®