Time to call off Mobile World Congress yet? Nvidia, Amazon and Sony all sidestep trade show over coronavirus fears
Can GSMA really assure the event will be safe?
---
MWC It's been a brutal few days for Mobile World Congress, with several of its biggest participants withdrawing from the trade show over fears surrounding the coronavirus outbreak. The latest pack includes household names like Sony, Amazon, NTT Docomo and Nvidia, as well as 5G infrastructure stalwart VIAVI Solutions.
The biggest loss here is Nvidia, which was a major sponsor for the event and the first US firm to officially announce its cancellation. It planned on hosting a series of 10 roundtables and talks, as well as an "AI edge innovation centre".
In a statement, the GPU giant said it would not send any employees to the event. "We've been looking forward to sharing our work in AI, 5G and vRAN with the industry. We regret not attending, but believe this is the right decision," it added.
Shortly after, VIAVI Solutions announced it would follow suit over "an abundance of caution and concern for our employees, customers and partners".
VIAVI Solutions is hardly a household name, but it nonetheless is an important player in the 5G sphere, selling testing systems and measurement systems for telcos and infrastructure providers. The NASDAQ-listed firm employs more than 3,000 people and has a market cap of $3.3bn.
Around three hours ago, Japan's largest wireless carrier, NTT Docomo, said it would also stay at home to protect its staffers and visitors.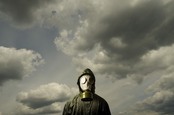 MWC now means 'Mobiles? Whatever! Coronavirus!' as Ericsson becomes latest to pass on industry shindig
READ MORE
The number of vendors making similar noises has snowballed, with Amazon and Sony dropping out over the weekend. While the Seattle-based bookseller isn't particularly involved in the mobile sphere, Sony typically uses MWC as a springboard for its latest handset efforts.
In a statement published to its website, Sony said: "As we place the utmost importance on the safety and wellbeing of our customers, partners, media and employees, we have taken the difficult decision to withdraw from exhibiting and participating at MWC 2020 in Barcelona, Spain."
Instead, Sony has opted to launch its upcoming wares with via YouTube, with a video conference planned for the same time as its presser. This will take place at 8:30AM CET on 24 February.
In response to the wave of cancellations, the GSMA, which organises MWC, has expanded upon its measures to protect attendees against the spread of coronavirus. It will ban all travellers from China's Hubei province, the epicentre of the epidemic. Furthermore, all attendees will have to prove that they weren't in China during the previous 14 days. This will likely be done by checking passports.
As reported previously, it's also encouraging attendees to adhere to a no-handshake policy.
Furthermore, the GSMA will force attendees to self-certify that they haven't been in contact with anyone carrying the virus. As a further level of protection, it'll implement temperature screening to identify anyone infected.
The GSMA is under a tremendous amount of pressure to reassure participants that MWC 2020 will be safe. The event typically attracts more than 100,000 attendees, a significant chunk coming from China.
These efforts are unlikely to prevent a snowball effect and more vendors are sure to drop out. A significant factor in this is how the announcements were framed, with vendors bailing on MWC to protect their employees and customers. Any firm that attends will, by default, appear to have taken risks with the health of their stakeholders. As optics go, it's pretty bad.
It's likely we aren't seeing the big picture either. The Register has been contacted privately by a number of vendors who have said, off the record, that they're giving MWC a miss this year. There's a decent chance that some firms who have RSVP'd simply won't show up.
It also doesn't help that one of the first confirmed UK cases of coronavirus came from a conference in Singapore. That was a small corporate meet in a hotel. Meanwhile, MWC takes place in an exhibition centre that makes the London Excel look like a pokey function room in a Wetherspoons. The Barcelona Fira is both massive and a claustrophobic's worst nightmare. Your correspondent has been before and felt like a sardine in the world's largest can.
At this point, there's a genuine question of whether MWC will actually happen. If it's postponed or cancelled, it'll have a knock-on effect on smaller vendors, for whom participation in MWC represents a serious marketing investment. Booths aren't cheap, and that's before you even start thinking about shipping over props and buying flights and hotels.
If it does happen, the absence of larger firms like Nvidia, Sony and Ericsson will feel especially conspicuous, leaving the event with enough unused exhibition space to make it feel akin to the funeral of a disgraced 1970s BBC presenter. ®