This article is more than 1 year old
Coronavirus to decimate server supply chain, analysts claim: Sales to fall 10% as factories stay shut
And it turns out there was an upside to the US-China trade war
Global server shipments are forecast to drop nearly 10 per cent in the first quarter of 2020 as the coronavirus epidemic hits production lines in China, according to new figures from Digitimes Research.
Resident researchers at the Taiwanese-based outfit previously forecast growth of 1.2 per cent in the first quarter of the year, but today published revised numbers that show global unit sales are now on track to shrink 9.8 per cent to 2.94 million, such is the impact of the bio nasty on manufacturing in the Middle Kingdom.
Last year, the researcher pegged first quarter server shipments at around 3.26 million units, which was already down 9.4 per cent on Q1 '18 - although 2018 was considered a boom time for the server industry, with growth fueled by hyperscalers expanding their own bit barns.
"Data center companies such as Facebook and Microsoft still have strong demand for servers for the first quarter of 2020," the report said. "However, because of the coronavirus outbreak, these orders, which were originally scheduled for shipments in the first quarter, have already been postponed to a later time."
There are now more than 40,000 confirmed cases of coronavirus and more than 900 deaths, based on official government figures. The virus started in the city of Wuhan, the capital and manufacturing hub of Hubei province in China.
Digitimes didn't highlight which vendor's production lines that its supply chain sources had said are impacted.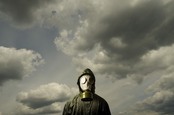 MWC now means 'Mobiles? Whatever! Coronavirus!' as Ericsson becomes latest to pass on industry shindig
READ MORE
Not everyone, however, thinks the coronavirus outbreak is having an immediate impact. Analysts at DRAMeXchange, part of research house TrendForce, claimed the virus will have minimal impact on order fulfillment for US-based data centre operators, as most have already diversified contract manufacturing to new countries following the trade tariff tussle between the US and Chinese governments.
For now, it looks like some regional factory shutdowns in Hubei are set to continue. On Saturday, Nikkei reported that public health experts banned Foxconn, which makes smartphones for Apple, from restarting production at the factories in Zhengzhou where it pumps out consumer goods after an extended new year break because they posed a "high risk for coronavirus infections."
As for China's server brands, Lenovo and Inspur are planning to "raise the proportions of their in-house server production," according to Digitimes. ®