Fujitsu warns HMRC Projects team that 30% of them could be out of a job come April
No jokes, just less work for them in the cloudy era
Fujitsu is clipping the workforce that provides Projects work for Her Majesty's Revenue and Customs (UK taxman HMRC) following a reduction in the level of business.
Employees were told late last week that 82 people aligned with the customer account are at risk of redundancy and were entering into a 30-day consultation process with the ultimate leave date set for the close of March.
Company insiders said there are fewer projects and programmes being tendered by HMRC, which is exiting Fujitsu data centres and sending more work to Crown Hosting and cloud suppliers including Amazon Web Services.
"There's far less infrastructure work to do," one Fujitsu source said. Another said the rationale given included a "change in the competitive landscape", that "having a standing army [of techies] is no longer economical" and that fewer projects are being generated.
Via the Securing Our Technical Future programme, HMRC is moving 600 services to the public cloud or Crown Hosting. Fujitsu can resell other vendor's clouds but HMRC already has relationships forged with the likes of AWS. The idea behind the tax collector's move is to have a more dynamic infrastructure that can scale and be updated where necessary.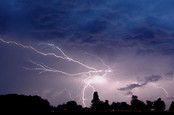 Outside of Japan, Fujitsu KILLS the K5 cloud with 'immediate effect'
READ MORE
One Fujitsu staffer connected to the HMRC account claimed it remained one of the top three "most profitable accounts to Fujitsu within EMEA." Not as profitable, however, as it was when Fujitsu was part of the £10bn Aspire contract.
A spokesperson at Fujitsu sent us a statement: "Fujitsu can confirm that 82 employees who work on the HMRC account have been put at risk of redundancy. The consultation process has now begun and it is anticipated that less than 30 per cent of these job roles will result in actual redundancy.
"The roles will come from the Projects organisation and not from the core service delivery area. The trade unions Unite and PCS have been advised. We are working to minimise the number of compulsory redundancies through voluntary redundancies and redeployments to other areas of Fujitsu."
The Register has asked PCS and Unite to comment. ®