Crypto-upstart subpoenas Glassdoor to unmask ex-staff believed to be behind negative reviews. EFF joins the fray
Parent of Kraken wants to know who's daring to speak their mind
Updated The Electronic Frontier Foundation has teamed up with Glassdoor to fight off a cryptocurrency exchange that is trying to discover which of its ex-employees may have dissed the firm online.
In January 2019, digital-dosh biz Kraken laid off a number of staff, said to be more than 50 in news reports around that time. Several unenthusiastic posts about the San Francisco firm subsequently appeared on workplace review site Glassdoor.
Kraken's parent, Payward, filed a lawsuit last year against Glassdoor to unmask people posting about the company, based on its suspicion that they were former employees who had violated the terms of their severance agreement. As is increasingly common, the agreement with former employees includes a non-disparagement clause, among other requirements.
In November 2019, a California court ordered Glassdoor to provide Payward with the requested user information. Glassdoor, also in the San Francisco Bay Area, did not respond to a request for comment from The Register about the situation at time of publication.
EFF staff attorney Aaron Mackey in a statement on Wednesday said Payward's subpoena against Glassdoor represents an attempt to harass and silence current and former Kraken employees.
"Kraken's efforts to unmask and sue its former employees discourages everyone from talking about their work and demonstrates why California courts must robustly protect anonymous speakers' First Amendment rights," said Mackey.
In the EFF's motion [PDF] to quash the subpoena, attorneys Mackey, Naomi Gilens, and Sophia Cope argue that Payward's demand should be disallowed for several reasons.
First, because Payward is required to identify specific statements that are actionable, which the company hasn't done; second, because their client didn't disclose any confidential information; third, because their client did not disparage the company or its leadership; and fourth, because California law does not allow a severance agreement to prevent a person from expressing an opinion.
The posts cited in the complaint – "It is my opinion that having 'The Kraken' represent your firm is very apt" and "I personally had a deep sense of trepidation much of the time" – are clearly opinion, the EFF motion asserts.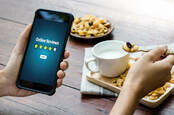 FYI – There's a legal storm brewing in Cali that threatens to destroy online free speech
READ MORE
In June last year, Payward sent a letter to multiple former employees demanding that whoever was responsible for posting reviews of the company on Glassdoor remove them. The individual represented by the EFF, referred to as J. Doe, deleted the posts at issue after the email was sent.
That's why the EFF contends the lawsuit to unmask those posting online about Kraken aims to deter anyone from voicing an opinion about the biz.
"Payward cannot bring defamation or disparagement claims against Doe because Doe's review is protected opinion or is otherwise incapable of defamatory meaning," the EFF motion explains.
"The company instead seeks to make an example out of Doe and other former employees, as their public identification and addition to this lawsuit sends a clear message to current and former employees: speak out at your own peril."
Payward did not respond to a request for comment. ®
Updated to add
In a statement to The Register, a spokesperson for Glassdoor said:
Glassdoor fights vigorously to protect and defend the rights of our users to speak freely and anonymously about their opinions and experiences at work, without fear of intimidation or retaliation.
Glassdoor has litigated for many months to fight Kraken's subpoena seeking to obtain the anonymous identities of users who left reviews about the company, and supports EFF's efforts on behalf of its J. Doe client. US courts have ruled in favor of Glassdoor and protecting the identities of our anonymous users in the strong majority of cases. To date, we have succeeded in protecting the anonymity of our users leaving reviews in more than 100 cases.
Meanwhile, Kraken's co-founder and CEO Jesse Powell told us:
In the cryptocurrency industry, security and reputation are paramount. Like its peer companies, Kraken uses confidentiality and severance agreements to protect the platform's security and its reputation. In those agreements, each side receives something.
The former employee at issue here would like to benefit from the agreement without upholding his or her side of the bargain. We welcome employee feedback, but we won't tolerate double-dealing.