This article is more than 1 year old
Mobile World Congress now none of those things as 2020 industry megashow axed over coronavirus fears
Mass drop-outs prove too costly for European comms conference
MWC Good news for anyone who fancies a cheap vacation in Spain at the end of the month: this year's MWC Barcelona has been officially cancelled.
Organizing body the GSMA confirmed on Wednesday it will pull the plug on the show – the cellphone industry's largest event globally – following mass cancellations from vendors worried about the novel coronavirus spreading among attendees.
"With due regard to the safe and healthy environment in Barcelona and the host country today, the GSMA has cancelled MWC Barcelona 2020 because the global concern regarding the coronavirus outbreak, travel concern and other circumstances, make it impossible for the GSMA to hold the event," GSMA CEO John Hoffman said. "The host city parties respect and understand this decision."
The GSMA declined to say if there are any plans in place to refund the costs of travel, tickets, hotels, sponsorship, or booth fees for a conference that was due to kick off in about two weeks. More than 100,000 people were expected to crowd into Barcelona for the show week, and the loss of the shindig will be a massive hit for the city and those planning to attend.
While cancelling MWC, previously known as Mobile World Congress, just days before it was scheduled to kick off is a major headache, it is not a massive surprise given the rate at which attendees and major exhibitors were pulling out.
Over the past several days, big names including Cisco, Nokia, Facebook, and BT all cancelled their plans to attend the industry get-together over fears their employees and customers could be at risk from catching the deadly virus. The cancellation trend started when South Korean mobe maker LG said it wouldn't be attending and Chinese manufacturer ZTE scaled back its plans.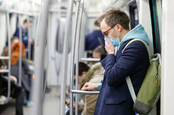 Should I stay or should I go now? Mobile industry braces for an MWC overshadowed by Wuhan coronavirus misery
READ MORE
Now, with the 2020 edition of MWC Barcelona cancelled – the first time in the trade show's decades-long history – GSMA has begun looking ahead to next year.
"The GSMA and the Host City Parties will continue to be working in unison and supporting each other for MWC Barcelona 2021 and future editions," Hoffman said. "Our sympathies at this time are with those affected in China, and all around the world."
Meanwhile, it looks like, for now, the other major event for this month, RSA Conference San Francisco, is still on. The annual security bash, which is a smaller affair than MWC, says it has, so far, been minimally impacted by cancellations due to the outbreak.
"We feel that it is important to communicate that there were nine companies from China signed up to exhibit at RSA Conference 2020," its organizers said. "Of those nine companies, six have canceled due to travel restrictions. We're reaching out to the remaining three companies to gain a better understanding of their unique situation and will update this communication with more details once we have additional clarity.
"To-date, the number of individuals who have had to cancel their registration due to travel restrictions is approximately 0.2 percent of the total number of expected attendees. Among those individuals who have had to cancel, two were scheduled to speak at RSA Conference 2020."
All eyes are now on the other big tech show coming up, Computex, which is held in Taiwan in June. Given its much closer proximity to the bio-nasty's ground zero, in China, some are now questioning whether or not the shindig should be delayed, as it was in 2003 during the SARS epidemic. Back then, its organizers, facing rising numbers of cancellations, shifted the show to September. But there's no sign of that happening at the moment.
"Despite its close geographical proximity to China (including Hong Kong and Macao), the most extreme areas of infection in the novel coronavirus outbreak, Taiwan remains fully confident of being able to protect members of the public through the stringent measures that have been implemented, a transparent system of reporting, and one of the best healthcare systems in the world," the Taiwan External Trade Development Council (TAITRA) team said in a statement.
"Given that exhibitors and visitors from quarantined countries will be unable to travel in the upcoming months, TAITRA is closely monitoring the situation and will implement any and all necessary contingency plans to ensure the health and safety of visitors and exhibitors to all events being held in Taiwan." ®