This article is more than 1 year old
Not a Genius move after all: Apple must cough up $$$ in back pay for store staff forced to wait for bag searches
California Supreme Court skewers iGiant for stiffing loyal drones
Apple will have to pay its retail store workers back wages after the California Supreme Court ruled staff should be compensated for the time they spend every day having their bags checked by security.
In a decision [PDF] on Thursday, the US state's top court decided that because it is solely in Apple's interest to make every shop gofer wait until their bags have been searched before being allowed to leave for the day, the iGiant has to pay them for their time.
The court also, crucially, decided that its decision was retroactive. So Apple has to pay every one of its Cali retail store employees for the time they have spent over the years waiting for a manager or security guard to rifle through their personal belongings to make sure they haven't sneaked an iPhone or over-priced dongle in there.
So just how long does it take to search employees' bags? Well, according to the California Supreme Court it can "range from five to 20 minutes, depending on manager or security guard availability. On the busiest days, Apple employees have reported waiting up to 45 minutes to undergo an exit search."
You can imagine how someone clocking in and out in a 9-to-5 retail job and earning just above minimum wage would not be very excited about having to repeatedly wait 45 minutes, unpaid, to get out the building. And so five of them – Amanda Frlekin, Taylor Kalin, Aaron Gregoroff, Seth Dowling, and Debra Speicher – took the rather brave route of suing one of the richest companies in the world to change things.
Well, it took that seven years, Apple fought it all the way to the Golden State's Supreme Court, and the workers won.
Inside the bubble
What's perhaps more fun is to enter special Apple bizarro world and look at its Kafkaesque arguments for why its staff shouldn't be paid while they are waiting inside its buildings for someone to root around their bags.
Well, according to Apple, the search requirement is actually in its shop employees own interests. How so? Because it could have "totally prohibited its employees from bringing any bags or personal Apple devices into its stores altogether."
But, out of the goodness of its heart, it has allowed them to carry their own belongings to work. And, in fact, people bringing their bags in are "exercising an optional benefit" of being an Apple employee.
That's not something you often hear when staffers walk through their employee benefits: paid time-off, a 401k match, sick leave, and the ability to bring your own bag to work.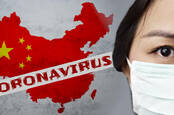 An Apple a day might not keep the doctor away: iGiant's China stores face closures, deep cleans, staff temperature checks amid virus outbreak
READ MORE
That argument might have held more water if Apple didn't insist that its store employees wear special Apple branded clothing inside its shops, and not wear it outside the store. It's not entirely clear how they would achieve that without having other clothes inside a bag.
But somehow Apple managers seem to believe it's possible because in a survey, the bosses said that only 30 per cent of employees bring in a bag, whereas the actual employees said in response to the same question that "almost all" employees bring in a bag. Apple managers out of touch? Impossible!
Apple also argued, somewhat improbably, that its retail employees didn't need to bring their personal phones to work, either. This was an argument that the Supreme Court had very little time for, noting that Apple's own CEO had said the complete opposite in a recent interview.
"Apple's CEO Tim Cook recently referred to the iPhone as having 'become so integrated and integral to our lives, you wouldn't think about leaving home without it'," the justices noted.
Far-fetched
The Supreme Court has a snappy put down to Apple's ridiculous arguments: "Apple has not imposed such draconian restrictions on its employees' ability to bring commonplace personal belongings to work. Under the circumstances of this case and the realities of ordinary, 21st century life, we find far-fetched and untenable Apple's claim that its bag-search policy can be justified as providing a benefit to its employees."
It also rejected Apple's plea that the decision only be applied going forward, saying it will be retroactive – thereby leaving Apple in the uncomfortable and all too rare situation where it is about to delight its employees while infuriating management.
Of course this is still Apple, so we have no doubt it will develop a method where it will allow retail employees to request payment for the hundreds of hours they have spent waiting for their bags to be search – but then make it abundantly clear that it disapproves of them doing so, putting Apple drones in a head-scratching situation: take the money, or risk upsetting their employer.
Apple has 52 stores in California, and roughly 500 worldwide employing approximately 65,000 retail folks, or about 128 per store on average, though not everyone will be on the shop floor. Thus, there could be 5,000 to 7,000 or so people working in Apple stores in the Golden State.
Suddenly, the back pay bill looks like it could run into seven figures or more. Not a lot to Apple, but potentially thousands of bucks per person, depending on their iStore tenure.
We asked Apple for comment on the decision, and how it plans to pay its Cali shop employees back, and we'll update this story if it deigns to get back to us – which it won't. ®