After just one phone, Essential Products ascends to the great venture capitalist in the sky
Misnomer of the century
---
Essential Products, the troubled handset manufacturer from Android daddy Andy Rubin, has ceased operations.
Founded in 2015, Essential Products had ambitions to create an entire mobile ecosystem, ranging from devices and accessories, to a brand-new operating system designed for the Internet of Things.
Despite that grand plan, it only ever released one handset: the ill-fated Essential Phone, which suffered middling reviews and even worse sales.
Nonetheless, the Essential Phone was – in some ways – ahead of its time, the first to market with notches and edge-to-edge displays while other manufacturers were still desperately clinging to chunky bezels.
Beauty is in the eye of the beholder, but in the humble opinion of this hack, the Essential Phone genuinely was a looker, clad in titanium and with a chassis deliberately sparse of branding.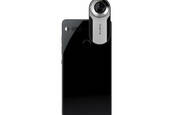 Essentially invisible: Android big-daddy Andy Rubin's hypetastic mobe 'flops in first month'
READ MORE
Following previous devices, like the Motorola ATRIX, the Essential Phone promised users the ability to extend its usefulness with add-on accessories. It only ever released one – a 360° camera add-on.
That said, the Essential Phone battled some serious problems, which dramatically weakened its appeal. Critics were particularly damning about the low-quality photos produced by the Essential Phone's dual-camera setup and the absence of a 3.5mm headphone jack. The former was remediated somewhat with a later software update.
The premium blower also suffered from a weak display and lacklustre speakers. And, if it broke, you were on your own: iFixit tore the Essential Phone apart, giving it a fixability score of just one, thanks to the manufacturer's liberal use of solder and adhesive.
Sales predictably suffered, with launch partner Sprint shifting a mere 5,000 in the first month. This prompted Essential to aggressively cut the price of the phone, from $699 to a more reasonable $499.
Before Essential Products folded into oblivion, it was working on an imaginative new concept phone called Project GEM. This breadstick-shaped device boasted a tall, narrow form factor, as well as an all-glass unibody design, and ran a heavily customised version of Android.
In a statement, Essential Products cited its failure to advance Project GEM as the primary reason behind its demise:
In October, we introduced Project GEM, a new mobile experience that our hardware, software and cloud teams have been building and testing for the past few years. Our vision was to invent a mobile computing paradigm that more seamlessly integrated with people's lifestyle needs. Despite our best efforts, we've now taken Gem as far as we can and regrettably have no clear path to deliver it to customers. Given this, we have made the difficult decision to cease operations and shutdown Essential.
Essential Products was also quietly working on a smart home speaker, called the Essential Home, which ran Ambient OS, its in-house IoT operating system. This too will almost certainly never see the light of day, unless it finds its way to GitHub and some other manufacturer picks up the reins.
Existing Essential Phone handsets will no longer receive updates from this point forward, the company confirmed. Technically minded users will be able to access a pre-built vendor image for the phone, allowing them to keep tinkering with their devices, potentially extending their longevity.
It also intends to shutter Newton Mail, its cross-platform email app acquired in 2018. Rubin and co plan to flick the "off" switch on 30 April. Users are encouraged to move their accounts elsewhere. ®