Huawei to the danger zone: Now Uncle Sam slaps it with 16 charges of racketeering, fraud, money laundering, theft of robot arm and source code
CFO – and daughter of founder Ren Zhengfei – Meng Wanzhou named in fresh criminal indictment
---
Updated Huawei has been charged by the US government with 16 counts ranging from fraud to conspiring to launder money and steal trade secrets to racketeering.
The Department of Justice this week claimed three US-based Huawei brands and two subsidiaries violated federal law by stealing tech from partners, violating confidentiality agreements, recruiting employees to steal intellectual property upon leaving their jobs, and tapping university professors and researchers for documents on their work. The criminal charges were filed in Brooklyn on Thursday.
Huawei CFO Meng Wanzhou was also named as a defendant. Meng is being held in Canada and faces extradition to the US on separate charges of bank fraud.
Uncle Sam's partially redacted indictment [PDF] alleges that since 2000, Huawei Technologies, Huawei Device Co, Huawei Device USA, Futurewei Technologies, Skycom Tech, and Meng violated US racketeering law by conspiring to lift key tech from other companies and researchers in the US and return that information to China. Prosecutors claim that Huawei even set up a bounty scheme for employees who could steal the best technology, with an internal encrypted email and server to receive the stolen IP.
"As revealed by the government's independent investigation and review of court filings, the new charges in this case relate to the alleged decades-long efforts by Huawei, and several of its subsidiaries, both in the US and in the People's Republic of China, to misappropriate intellectual property, including from six US technology companies, in an effort to grow and operate Huawei's business," the DOJ said in announcing the indictment.
"The misappropriated intellectual property included trade secret information and copyrighted works, such as source code and user manuals for internet routers, antenna technology and robot testing technology."
Huawei told The Register that it is preparing a response to the claims.
The allegations range from run-of-the-mill IP theft – such as entering into an NDA licensing deal with an antenna operator and then breaking the agreement by using technology for their own products and hiring away their key staff – to rather brazen industrial espionage acts like sneaking into a company's lab to steal robotics hardware.
"On or about May 29, 2013, a Huawei Device USA employee accessed the laboratory and surreptitiously placed a robot arm into a laptop bag and removed the robot arm from the laboratory," the indictment reads.
"Before the robot arm was returned to Company 5 which had discovered the theft - Engineer 3 took measurements of the robot arm and emailed photographs and measurements to Huawei and Huawei Device engineers."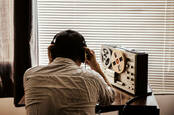 Uncle Sam: Secretly spying on networks around the world without telling anyone, Huawei? But that's OUR job
READ MORE
In another case, Huawei allegedly used a university professor's academic credentials to get access to secret technology from another company, under the guise of university research.
"In or about December 2016, Huawei and the Professor entered into a contract calling for the Professor to develop prototype software for memory hardware," prosecutors recounted.
"That same month, the Professor contacted Company 6 seeking access to a prototype board containing Company 6's proprietary chip (the "Board") for research purposes."
Huawei is also accused of violating international sanctions by doing business with Iran and North Korea, and of lying to US government officials investigating the issue. The indictments claim Huawei tried to cover up its involvement in official paperwork with code names, with Iran referred to as "A2" and North Korea called "A9".
The 16 charges are as follows: Racketeering Conspiracy, Conspiracy to Steal Trade Secrets, Conspiracy to Commit Wire Fraud (two counts), Conspiracy to Commit Bank Fraud (two counts), Bank Fraud (two counts), Wire Fraud, Conspiracy to Defraud the United States, Conspiracy to Violate the International Emergency Economic Powers Act (two counts), violating the International Emergency Economic Powers Act (two counts), Money Laundering Conspiracy, and Conspiracy to Obstruct Justice.
This all comes amid the US government's ongoing, all-out war against Huawei. ®
Updated to add
In a pugnacious statement, Huawei has hit back at the US government's claims.
"This new indictment is part of the Justice Department's attempt to irrevocably damage Huawei's reputation and its business for reasons related to competition rather than law enforcement," it said.
"The 'racketeering enterprise' that the government charged today is nothing more than a contrived repackaging of a handful of civil allegations that are almost 20 years old and that have never been the basis of any significant monetary judgment against Huawei. The government will not prevail on these charges which we will prove to be both unfounded and unfair."