Arista has beaten several rival suitors to snap up software-defined networking (SDN) specialist Big Switch after months of negotiations.
Industry talk of the deal started circulating in January: Arista was said to be bidding against Cisco, Dell, VMWare, Juniper Networks and Extreme Networks. Today, Arista made the slurp officially.
"The addition of Big Switch products enriches our analytics and visibility, helping customers monitor their cloud area networks," trilled Arista COO Anshul Sadana.
The purchase is Arista's largest to date. The switch maker also bought Mojo Networks and Metamoko within a month of each other last year.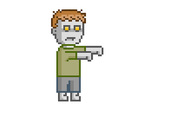 It's alive! Big Switch stitches together an open-source Network Operating System
READ MORE
Big Switch was founded in 2010 by Kyle Forster and members of the Stanford research team that devised SDN. It makes networking tools for use in commodity Ethernet switches from suppliers such as Accton, Edgecore, Dell EMC and HPE. The company has raised $119.5m since 2011, according to Crunchbase.
Its main products are Big Cloud Fabric, which provides network automation and visibility for software-defined data centres and cloud-native platforms, and Big Monitoring Fabric for hybrid cloud visibility and security.
Sid Nag, Gartner veep of the Technology and Service Provider Group, said Big Cloud Fabric would fill in a hole in Arista's cloud arsenal. "It allows Arista to extend its reach beyond its own control plane software to other software environments, such as Dell and Amazon VPC."
For Bola Rotibi, a software development analyst at CCS Insight, the buy is about bolstering Arista's visibility capabilities. "Customers are really trying to get a sense of what's inside their networks – how do the data packets travel, because only then can they determine where they should be spending their money," she said.
"The one big thing that Big Switch Networks provides is visibility. So with the acquisition, Arista is capitalising on that strength. It's a good portfolio move that's aligned with where they're both going."
Last year, Big Switch landed a deal with Dell EMC to package its Big Cloud Fabric software under Dell's Ready Stack label. Arista said this deal will not be affected by the acquisition.
Arista posted its full-year results alongside confirmation of the Big Switch buy. Revenues jumped 12.1 per cent to $2.41bn (£1.85bn) and net earnings 61 per cent to $859.9m (£660.2m). The results will come as a relief to the company after its stock crashed by about 25 per cent in November due to one of its hyperscaler companies cutting back on planned spending.
The terms of the deal were not disclosed. The rumour is that Arista paid $70m, but an insider told Fierce Telecom that the agreement may have included more than hard cash. "Seventy million in one bucket and not the full picture. Only a handful of people know the full picture. Last year Big Switch Networks did around $60m in sales; 14 months ago the company was valued at $350m, so the $70m doesn't add up."
The Register has asked Arista and Big Switch to comment. ®