This article is more than 1 year old
Novel coronavirus will only knock $100m off sales, says Nvidia. Now get a load of our AI-driven data-center numbers
The past twelve months have not been good for GPU giant
Nvidia talked up its data center AI sales and strong just-past quarter to keep everyone's eyes distracted from an otherwise lukewarm financial year.
The graphics-math accelerator slinger on Thursday said for its fourth quarter of fiscal 2020, ended January 26 (yes, we double-checked this, Nvidia's fiscal 2020 ends in January):
Revenues of $3.11bn were up 41 per cent from $2.21bn in Q4 2019, and beating analyst estimates of $2.97bn.
Net income of $950m, up 68 per cent from $567m in the year-ago quarter.
Non-GAAP EPS of $1.89 topped forecasts of $1.67.
Data center revenues were $968m, up 43 per cent [PDF] from $670m last year. Gaming brought in $1.49bn, up 56 per cent on last year's channel inventory meltdown. Professional Visualization hit $331m, up 13 per cent, and Automotive was flat at $163m. Everything else was $152, up 31 per cent, due to, we're told, businesses shifting from Windows 7 PCs to boxes with basic Nv GPUs in them.
"Adoption of Nvidia accelerated computing drove excellent results, with record data center revenue," said CEO Jensen Huang. "Our initiatives are achieving great success."
The full year was less impressive, thanks to poor first and second quarters.
Revenues of $10.9bn were a seven per cent decline from $11.7bn in FY 2019.
Net income of $2.8bn was down 32 per cent from last year's $4.1bn, in part because of a high tax break Nvidia had last year. Non-GAAP, net income was still down 14 per cent.
Non-GAAP EPS of $5.79 was down 13 per cent.
Data center revenue for the full year was $2.98bn, up two per cent. Gaming reached $5.52bn, down 12 per cent. Professional Visualization brought in $1.2bn, up seven per cent. Automotive reached $700m, up nine per cent. Everything else had revenues of $505m, down 34 per cent.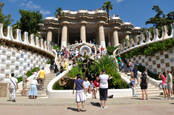 The virus curing the mobile industry's chronic addiction... and sparking an impressive algorithmic price experiment
READ MORE
In discussing the numbers with Wall St analysts on a conference call, Huang credited the data center boost to the growth of organizations fitting Nv chips to servers to accelerate AI workloads. With more companies, hyperscalers, and researchers looking to craft deep-learning projects, Huang says his company's GPUs are in high demand to speed up training and inference. Tesla V100 chip sales were up, and T4 inference parts were up four-fold, year over year, we're told.
We wonder if it's not just organizations buying data-center-grade Nvidia graphics processors but also cheaper gaming chipsets for their servers, driving up gaming and data-center market revenue simultaneously. Nv banned the use of GeForce and Titan parts in data centers. However, gaming sales were below expectations, despite the year-on-year leap, so maybe this scavenging isn't happening to a noticeable degree.
"The primary driver for our growth is AI," Huang told analysts. "The velocity by which the industry has collected the benefits and continues to evolve and advance is really quite incredible."
Nvidia's coming quarter looks to be slightly less impressive than its Q4 amid the ongoing coronavirus emergency in China. The Silicon Valley giant said the effects of the bio-nasty outbreak on manufacturing and shipping in Asia are expected to cost it around $100m in lost production and revenue.
Overall, Nvidia expected its Q1 revenue to come in at $3bn, plus or minus two per cent, higher than Wall St's expectation of $2.86bn and better than the year-ago's $2.2bn.
Still, investors were impressed enough by the strong quarter to push Nvidia shares up more than five per cent in after-hours trading to $284.80 apiece. The semiconductor darling is also still discussing its Mellanox acquisition with Chinese watchdogs. ®