Google Cloud rolls up in an AMD second-gen Epyc test car, looks you in the eye, pats the passenger seat
Meanwhile: Chip fabs still running just fine in China, FYI, says analyst
---
Google has added rentable virtual machines powered by AMD's second-generation Epyc Rome server processors to its cloud platform line-up – as a beta, we note.
The N2D family is available in the web giant's us-central1, asia-southeast1, and europe-west4 regions, and if successful, Google could be tempted to expand the offering.
Designed as high-end options, N2D VMs are designed to have large memory and processing headroom, with a maximum configuration of 224 vCPUs and 896GB of RAM prer instance. This can be customized as needed. The VMs are designed for general-purpose workloads, and are positioned as the beefier step up from the N1 VMs.
"HPC workloads such as crash analysis, financial modeling, rendering and reservoir analysis, will benefit from the N2D machine types configured with 128 and 224 vCPUs, which offer up to 70% higher platform memory bandwidth than comparable N1 instances," wrote Google Compute Engine product manager Catherine Vallejo today.
"This, combined with higher core counts, provides over a 100 per cent performance improvement on a variety of representative benchmarks, including Gromacs and NAMD, compared to n1-standard-96 vCPUs. "
Silicon demand falls amid virus outbreak
Meanwhile, industry analysts say the semiconductor market at large is maintaining a steady output, even as China copes with a health crisis from the novel coronavirus outbreak and subsequent COVID-19 infections.
A report from analyst firm Omdia estimated factories in the Middle Kingdom, even in the bio-nasty's epicenter Wuhan, have been able to maintain normal manufacturing levels. In fact, Omdia said, fabs are relatively safe thanks to their tight environmental controls.
"Semiconductor fabs are inherently clean and highly automated, yielding an environment that's not conducive to the spread of disease. As a result, foundries operating in the country—including SMIC, TSMC and UMC—have been able to maintain normal production conditions without any changes," Omdia noted.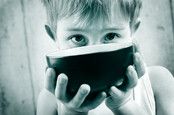 Please, sir, we want some more! TSMC pumps extra $6.7bn into chip fabs to meet demand for new gadgetry
READ MORE
"In Wuhan itself, semiconductor supplier YMTC has kept its production line running at normal levels. The XMC fab in the Wuhan area is running smoothly as well."
Rather, the analyst house reckoned, where the market is likely to see an impact is further down the chain, as device manufacturers see their own plants affected and have to cut their orders.
"China is a major center for manufacturing services, with organizations including Foxconn basing massive factories in the country," said Len Jelinek, Omdia research veep for components and devices. "These companies represent major purchasers of semiconductors, accounting for 29 percent of global purchasing this year."
That hit already appears to be taking effect. One of Foxconn's largest customers, Apple, warned investors this week it would not be able to meet demand for the iPhone, and thus miss its revenue targets, due to a manufacturing crunch. ®