Hard Disk Dri, er, Connive: Two sales execs accused by Uncle Sam of bumping up HDD component prices
Japanese supplier's biz model, like its products, were straight as a spring
---
Two former sales executives at NHK Spring Ltd, Hitoshi Hashimoto and Hiroyuki Tamura, were indicted in America last week for alleged participation in a worldwide conspiracy to fix the prices of hard disk components.
"This charge demonstrates that antitrust violations are not just corporate offenses but also crimes by individuals," said assistant Attorney General Makan Delrahim. "The [US Dept of Justice's] Antitrust Division is committed to prosecuting culpable senior executives who circumvent the antitrust laws in order to cheat consumers."
The indictment [PDF] against the pair, filed in a federal district court in San Francisco, California, follows a guilty plea from the Japan-based manufacturer last year. The industrial spring maker agreed to pay a $28.5m fine for participating in an eight-year-long scheme to collude with competitors to fix the prices for hard disk drive (HDD) suspension assemblies.
Suspension assemblies hold the HDD recording head near the spinning disk so digital information can be magnetically written and read. They can be sold as standalone components or as part of an HDD in a computer, game console, printer, and so on.
Following NHK Spring's admission of guilt, class-action civil lawsuits were filed in Detroit and San Francisco against the alleged corporate co-conspirators, a group said to include buyers of these parts: Hutchinson Technology (Minnesota), Magnecomp Precision Technology (TDK subsidiary in Thailand), NAT Peripheral (Dong Guan, China and Hong Kong), NHK International Corporation (Michigan), NHK Spring (Thailand), NHK Spring Precision (Guangzhou, China), SAE Magnetics (Hong Kong), and TDK Corporation (Japan).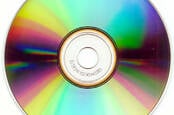 Late $440m Christmas present for HP: Judge triples damages windfall from Quanta in CD-ROM drive price-fix showdown
READ MORE
Investigations into hard disk price fixing by US and Japanese authorities have been underway since at least 2016, when Japanese authorities raided the offices of NHK and TDK. Two years later, the Japanese Fair Trade Commission issued a cease-and-desist order to both companies, having determined that they colluded to set prices.
In 2018, Brazil's antitrust authority announced an investigation of five companies – Hutchinson Technology, Magnecomp Precision Technology, NHK Spring, TDK, and SAE Magnetics – and 38 individuals over allegations the firms divided the market up among themselves and set prices.
Over the past two decades, allegations of price fixing have been leveled against manufacturers of many different types of computer components, including DRAM, SRAM, optical disk drives, LCDs, capacitors, resistors, inductors, and the like. Collusion to sustain prices appears to be a common though illegal way companies try to survive when their products become commodities.
Tamura served as general manager of NHK's disk drive component sales division from approximately 2007 to 2013; Hashimoto occupied the same role from 2013 through 2016. The two Japanese citizens, if convicted in the US, face up to 10 years in prison and a fine of up to $1m, though it could be more if their personal gain or any victim's loss exceeds that amount. ®