This article is more than 1 year old
Psst. SANshine, fancy a bit of shared block storage on Azure?
Microsoft previews its efforts to bring complexity of on-prem IT to the cloud
Microsoft has slung out a limited sneak peek at Azure Shared Disks, which enable on-premises applications that run on clustered storage to be migrated cloudwards.
According to Azure Storage corporate veep Ted Brockway, Azure Shared Disks will support enterprise applications currently running on Storage Area Networks (SANs).
These include "clustered databases, parallel file systems, persistent containers and machine learning applications." This includes Windows environments such as Scale-out File Servers and SQL Server Failover Clusters, and those running on Linux systems such as the Red Hat sponsored Global File System 2 (GFS2).
Azure Shared Disks support SCSI Persistent Reservations to control access to storage devices. The advantage of shared block-level storage is its flexibility and high performance, though it also brings the added complexity of cluster management.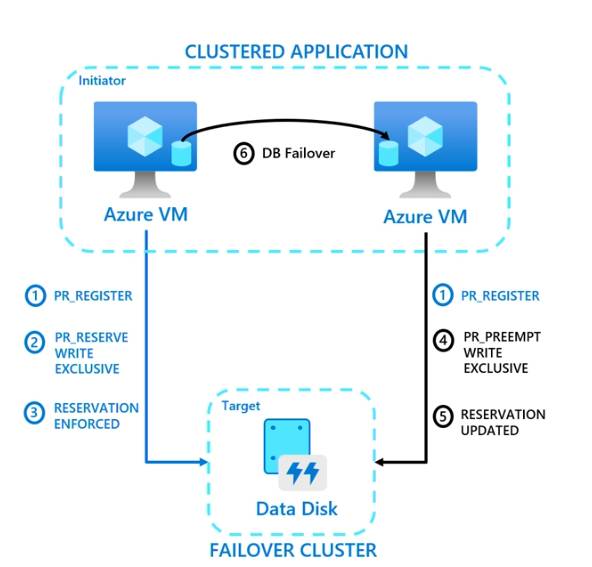 A single shared disk mounted by two Azure VMs
Azure has four categories of managed disks: standard hard drives, standard SSD (solid state disks), Premium SSD (with faster throughput), and Ultra Disk. Of these, Azure Shared Disks will only run on Premium SSDs initially, with Ultra Disk support coming soon. The cost of a 1TB Premium SSD in West Europe, for example, is currently $122.88 per month.
Azure Shared Disks are currently only available in the West Central US region. They cannot be used with Azure Backup or Azure Site Recovery. There is also a "maxShares" setting, which determines how many nodes can mount the disk, and this has a limit according to the capacity of the disk. A 256GB (the minimum) or 521GB disk has a limit of two maxShares, a 1TB disk at a limit of five, and between 2TB and 32TB the limit is 10. Microsoft also said that shared disks do not support write acceleration or host caching.
Microsoft-platform customers with applications running on a SAN may well appreciate the option to move them to Azure, though this is in the "lift and shift" category of cloud computing. It might also be worth considering a different architecture for cloud applications. ®