You can count the number of phone manufacturers who design their own silicon on one hand – Huawei, Samsung and Apple. But soon you'll be able to add OPPO to that list.
A recent memo circulated internally points to a new effort, called the Mariana Plan, which will see the company design its own in-house SoC for mobile devices.
The name is a reference to the Mariana Trench, the deepest ocean trench in the world more than 10km below sea level.
The plan is believed to be headed by a former technical director at Qualcomm, assisted by engineers from OPPO and its sister company, Realme.
Speaking to Chinese publication C114 News, an OPPO rep described this effort as a long-term initiative, and not something designed to displace its current semiconductor suppliers, Qualcomm and MediaTek. At least not yet.
OPPO's next flagship devices, the Reno3 and Reno3 Pro, are expected to hit shelves next month in specific territories. The bog-standard Reno3 will ship with MediaTek's Dimensity 1000L platform, while its more potent brother will likely pack the Qualcomm Snapdragon 765G SoC.
OPPO is an important mover in the smartphone space. Its handsets are ubiquitous in the Far East and Indian subcontinent, and the company is embarking upon a vast expansion in the West, most recently sponsoring the 2019 Cricket World Cup.
A move into chipset design would be a radical change, that said, developing its own silicon is a logical move for BBK Electronics, which owns the OPPO brand as well as Vivo, OnePlus and Realme.
Preliminary rankings from Gartner show BBK is the sixth-most prolific purchaser of semiconductors in the smartphone industry, ahead of HP and Chinese rival Xiaomi.
OPPO's parent firm is believed to have spent $12.6bn on chips during 2019, which, despite being a slight decrease on the previous year, is still significant considering the company has been forced to weather external factors, including lower consumer spending and the US-China trade war.
Moving chipset design in-house would let OPPO exert deeper control on the design process, allowing it to prioritise the features it cares most about like 5G connectivity and artificial intelligence. The latter is heavily used on imaging, and recent OPPO flagships have touted photography as a key selling point.
It would also insulate BBK from worsening US-China relations. The fate of domestic rival Huawei is likely a prime motivator here. Huawei's inclusion on a treasury Entity List has prevented US orgs from transferring tech and components to Huawei, forcing it to look elsewhere for suppliers.
In August, Huawei announced it would use MediaTek's chips in its budget 5G smartphones, bypassing previous supplier, San Diego-based Qualcomm.
Theoretically, home grown silicon could also allow BBK to diversify from being a supplier of devices to a supplier of chips to other smartphone manufacturers.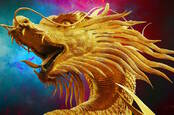 China may stick to its own DRAM memory soon – researchers
READ MORE
Huawei is said to be making such a move. Currently, its HiSilicon fabless design element is captive to the parent company, with its Kirin SoCs and Baolong 5G modem only appearing on Huawei-badged phones. However, HiSilicon is expected to eventually make mobile chips available on the open market.
The Chinese government is in the midst of its Made in China 2025 initiative, which will see the country switch from being a customer to a maker of sophisticated high-tech products ranging from aircraft to semiconductors. If BBK embarks upon the path of designing its own silicon, you can expect Beijing to throw its full weight behind it.
An OPPO spokesperson told us R&D is all about "enhancing product competence and creating better experiences for our users. We will continue to share relevant business updates as available." ®