One man is standing up to Donald Trump's ban on US chip tech going to Huawei. That man... is Donald Trump
President slams his own administration's 'ridiculous' China crackdown
---
President Donald Trump on Tuesday said he wants America's semiconductor industry to be able to do business around the globe, calling into question a reported trade rule change targeting Chinese telecoms equipment giant Huawei.
The Wall Street Journal on Monday claimed the US Commerce Department is drafting changes to its foreign direct product rule that would require all companies using US chipmaking equipment to obtain licenses to sell their products to Huawei.
Such a rule would, say, block Huawei from buying chips made by Taiwan's TSMC, due to the latter's use of American equipment and software.
I have seen some of the regulations being circulated, including those being contemplated by Congress, and they are ridiculous
The possibility was contemplated last year after Trump declared a national emergency to prevent stateside organizations from using Chinese telecom gear.
Back then, Uncle Sam also forbid Huawei and its partners from purchasing certain components and software from American businesses, a move that, for one, hit Huawei's FPGA supplier Xilinx, based in Silicon Valley. The WSJ this week reported these rules and regulations were set to be tightened even further.
And for the past year, Huawei has been the focal point of US-China friction over trade and national security. Last week, the US issued a 16-count indictment against the company for racketeering, fraud, and other charges.
Yet in a series of tweets and in comments to the press before boarding Air Force One en route to Los Angeles, Trump indicated he opposed trade rules that would harm US businesses.
"I have seen some of the regulations being circulated, including those being contemplated by Congress, and they are ridiculous," he wrote. "I want to make it EASY to do business with the United States, not difficult. Everyone in my Administration is being so instructed, with no excuses.......THE UNITED STATES IS OPEN FOR BUSINESS!"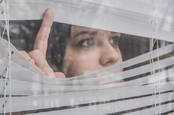 US government grounds drone fleet (no, not the military ones with Hellfire missiles) over Chinese espionage fears
READ MORE
While on the tarmac at Andrews Airforce Base, a reporter asked whether the President's remarks about wanting China to be able to buy US jet engines meant he was unconcerned about national security. Trump responded by insisting he's "very concerned about national security" and that "nobody has done a better job with national security than me."
Rather than support that claim, he observed, "A lot of countries are a lot different now than they were when I started."
Trump went on to say that he didn't want to sacrifice US companies on the basis of "fake national security." People, he said, without naming names, are "getting carried away."
"...I want our companies to be allowed to do business," he said. "I mean, things are put on my desk that have nothing to do with national security, including with chipmakers and various others."
In a statement emailed to The Register, John Neuffer, president and CEO of the Semiconductor Industry Association, which represents about 95 per cent of the US semiconductor industry, welcomed the ostensible clarification.
"We applaud President Trump's tweets supporting US companies being able to sell products to China and opposing proposed regulations that would unduly curtail that ability," said Neuffer.
"As we have discussed with the Administration, sales of non-sensitive, commercial products to China drive semiconductor research and innovation, which is critical to America's economic strength and national security."
Even so, chipmakers might want to keep an eye on US trade rules. What's true today may not be true tomorrow. ®