RSA Conference loses one more abbreviated tech giant after AT&T disconnects over novel coronavirus fears
Alternative headline: Killer bio-nasty linked to former alien vault and cyber-hacker gathering
RSA Yet another big brand has pulled out of RSA Conference, due to take place next week, amid the ongoing novel coronavirus panic.
AT&T Cybersecurity, formerly Alienvault, confirmed today it will not send employees to the annual infosec shindig out of concern for their health: they don't want their staff to pick up the bio-nasty from any one of thousands of folks jetting into the event. The telco goliath declined to comment on how many workers were supposed to attend nor whether employees would be allowed to turn up on their own dime.
"We have decided not to participate in RSA Conference 2020 after careful consideration and discussions. We value our participation in industry events like RSA and greatly support the measures taken by event organizers to protect attendees," an AT&T spokesperson told The Register.
"But it is our responsibility to safeguard our employees. While we are withdrawing our participation for this year, we look forward to returning next year."
AT&T did not say whether it was also pulling its sponsorship of the event, though the comms giant is still listed as a "Gold Sponsor" on the RSAC website.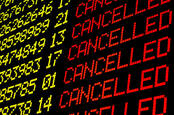 Mobile World Congress now none of those things as 2020 industry megashow axed over coronavirus fears
READ MORE
This is the second major vendor to pull out of the annual security gathering, held in San Francisco, USA, in as many weeks. Just days ago, IBM announced it will also hold back its employees from the convention over fears the deadly novel coronavirus could break out among attendees.
RSAC organizers said, following AT&T Cybersecurity's decision to eject from the event, about 1.2 per cent of its 40,000 to 45,000 attendees – roughly 500 to 550 people – have cancelled their registrations so far. This includes six of the nine Chinese companies scheduled to attend.
This spin by the conference bosses is a little like a music festival claiming, after a headline band pulls out, that only 0.05 per cent of attendees have refused to show up, but hey, maybe we're just painfully cynical.
"The remaining three exhibitors from China will be staffing their booth with individuals from the USA to maintain their presence at RSA Conference," the organizers' ongoing coronavirus alert web page reads.
"The total number of exhibitors, including AT&T, that have canceled their participation as a sponsor or exhibitor is thirteen. As stated above, six of them are from China; six are from the USA, and one of them is from Canada."
Despite the pullout, we appear to be a long way from the sort of wholesale sponsor revolt that brought down Mobile World Congress, a mega-bash that draws a significantly larger number of attendees from China – the epicenter of virus – than RSA. Earlier this week, El Reg polled the remaining platinum sponsors, and all said they still plan to be at the show next week. ®