This article is more than 1 year old
Appy days? Microsoft's Word, Excel and PowerPoint now live under one roof on mobile – but look out for Office 365 popups
And that's one hell of a privacy agreement
Microsoft's all-in-one mobile Office app combining Word, Excel and Powerpoint into a single application for iOS and Android is here, but you'll need an Office 365 subscription to use the "premium features."
The enlarged application was announced at the company's Ignite event in late 2019. According to Microsoft, the app combines "Word, Excel and PowerPoint in a way that simplifies the experience with fewer apps to download or switch between. It requires far less phone storage than installing individual apps while maintaining virtually all the capabilities of the existing mobile apps."
Reviews on Google's Play Store are mostly positive, with users praising the integrated experience, though a few said they'd run into bugs that block saving and editing documents. On Apple's App Store there are complaints that the app is not yet available for iPad, where it would be particularly useful, though Microsoft says that "support for iPad will be added at a later time." Another common request is for Dark Mode support.
The app is free but extra features are available if you have paid for a qualifying Office 365 subscription. For example, in Word premium features include creating a multi-column layout, changing page orientation, tracking changes, and adding charts. If you try to use a premium feature, you get a prompt advertising Office 365. The list of premium features is buried in this page under Office Information.
The new Office includes some unique aspects that are not in the single-application Office apps. These are shown in an Actions menu and include sharing and transferring files, extracting text or Excel tables from images, and PDF utilities such as signing a document or creating a PDF from scanned images. Many of these features use the functionality of Office Lens app, which is also integrated here.
Features like text recognition have been categorised as connected experiences, which means you have to enable "experiences that analyse your content" in your privacy settings for Office. One of the things you agree is uploading document content to Microsoft, needed to make these features work.
Discovering exactly what you are agreeing to is challenging since it is part of a massive service agreement and privacy statement. Microsoft also states that "these optional cloud-backed services are not covered by your organization's license with Microsoft. Instead they are licensed directly to you." Leaving such considerations aside, these are useful utilities.
Since the preview, Microsoft has added support for third-party storage services including Box, Dropbox, Google Drive and iCloud as well as new document templates.
Microsoft has promised to add more features, including dictation for Word, a "Card View" in Excel, and conversion of outline notes to PowerPoint presentations.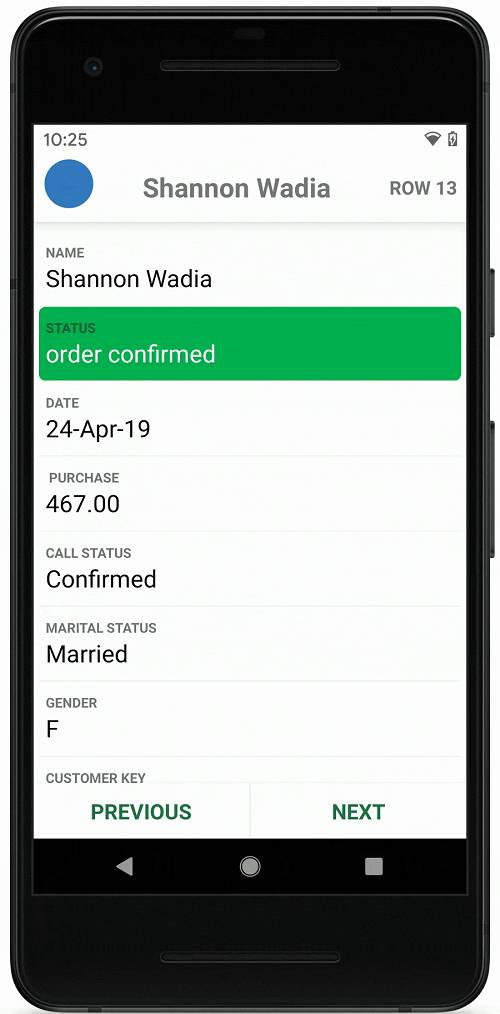 The forthcoming Card View in Excel Mobile
The functionality in Office on Android and iOS does cover most of what is needed and the combined application is convenient. Advanced users may find some points confusing, particularly as the exact features available on the desktop, in the web applications and on Android or iOS are all different. In some respects the mobile apps are ahead of the web versions, though web Office is also now getting unique features like the recently announced Office Script macros.
Desktop Office is still the most complete and productive product, but what you can do in Android or iOS has become increasingly useful. It works best, naturally, for Office 365 customers who have also trusted Microsoft to guard their privacy. ®