New Mexico has sued Google, claiming the ad-slinging web titan broke its promises – and the law – by covertly collecting personal information and the browsing habits of children.
The southwestern US state – best known for Georgia O'Keeffe, nuclear-weapon proving grounds, and telly smash-hit Breaking Bad – alleged on Thursday that the Silicon Valley corporation broke its promises not to mine data from students who use Google's G Suite for Education.
State Attorney General Hector Balderas filed an incendiary suit (PDF) in a federal district court on behalf of citizens, claiming the Chocolate Factory unlawfully collected kids' data, including physical location, browsing and search history, YouTube viewing history, personal contacts, saved passwords, and voice recordings.
All this, Balderas said, despite Google promising schools and governments it would not collect any student data.
"Unfortunately, Google has broken those promises and deliberately deceived parents and teachers about Google's commitment to children's privacy," the complaint reads.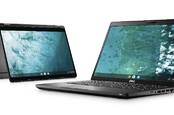 Google touts managed Linux, gets cosy with Dell in Chromebook Enterprise push
READ MORE
"In direct contradiction of its numerous assurances that it would protect children's privacy, Google has used Google Education to spy on New Mexico children and their families by collecting troves of personal information."
The state claimed in its lawsuit that the collection is in violation of the Children's Online Privacy Protection Act (COPPA), violation of the New Mexico Unfair Practices Act, and the legal principle of intrusion upon seclusion.
This isn't the first time Google has faced claims that its Educational suite ran roughshod over kids' privacy. The Chocolate Factory spent years battling officials in Mississippi over identical allegations, and groups in California and Sweden have lodged their own complaints.
Google was quick to issue a statement denying the allegations.
"These claims are factually wrong. G-Suite for Education allows schools to control account access and requires that schools obtain parental consent when necessary," the search kingpin told El Reg. "We do not use personal information from users in primary and secondary schools to target ads. School districts can decide how best to use Google for Education in their classrooms and we are committed to partnering with them." ®