This article is more than 1 year old
This is your last chance, HP. There's no turning back. You take blue poison pill, the story ends. You take the red Xerox pill, you stay in Wonderland
Photocopier goliath hits back at PC giant's attempt to scupper takeover
Xerox has shot back at HP's decision to adopt a shareholder rights plan – a poison pill designed to derail the photocopier titan's $36.5bn hostile takeover of the PC'n'printer slinger.
Last night, HP adopted the protective measure, engineered to make life difficult for Xerox. The rights plan states that if someone (cough cough, Xerox) acquires more than 20 per cent of HP's stock, the company will issue discounted stock for everyone else to snap up, diluting that certain someone's stake.
"We believe it is essential that HP shareholders have sufficient time and full information when considering any tender offer that Xerox may commence," said Chip Bergh, chairman of HP's board of directors. He said HP remains "very concerned about Xerox's aggressive and rushed tactics, and any process that is not based on full information is a threat to our shareholders."
The rights plan, according to HP, "guards against coercive tactics to gain control of the board without paying all shareholders an appropriate premium for that control"; it expires in one year; and helps shareholders "realize the long-term value of their investment in the company."
Today, Xerox snapped back in a statement to El Reg, saying the "HP board has clearly adopted a poison pill because our offer is receiving overwhelming support from their shareholders."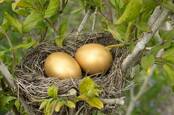 Xerox hopes wining and dining HP shareholders will convince them of takeover
READ MORE
Xerox announced it wanted to gobble HP for $33.5bn in November, had its offer repeatedly rejected, published a presentation to convince HP shareholders that its offer was the best route forward for them, will try to get 11 directors elected to HP's board in the summer, and is on a full-blown charm offensive with HP's investors. Xerox got a commitment from three banks to fund part of the merger, and recently upped its offer to $36.5bn.
A few words on that increased offer are expected from HP on Monday, February 24, when it reports the financial results for its first quarter of its fiscal year, which ended last month.
"Regardless of what the company and its army of advisors announce Monday, we believe HP shareholders appreciate that the value we create by combining Xerox and HP outweighs – and in incremental to – anything HP could achieve on its own," Xerox thundered. "Despite the HP board's intention to deny shareholder the chance to choose for themselves, we will press ahead with out previously announced tender offer and electing our slate of highly qualified director candidates."
HP and Xerox, it seems, have become nothing but a play thing for a bunch of Wall St moneybags.
For its part, HP voiced worries about Xerox's revenue trajectory, with sales continuing to fall sharply, and the debt that a takeover will saddle the combined organisation with. Both points appear valid reasons to refuse a mutual due-diligence probe. Xerox thinks these are stalling tactics that are preserving the jobs of HP's exec line-up. ®