This article is more than 1 year old
Are we having fund yet, npm? CTO calls for patience after devs complain promised donations platform has stalled
Funding free software is 'still a very unsolved problem' says co-founder
At the end of August, JavaScript package registry NPM Inc said it intended "to finalize and launch an Open Source funding platform by the end of 2019."
But instead of a platform, what's available at the moment might be better referred to as a feature of the npm command-line interface (CLI).
The announcement was received with some skepticism at the time and the project hasn't managed to defy that expectation: There was a minor milestone last November with the addition of the "fund" command to npm v6.13.0. But not much has changed since then.
Running the "fund" command within a local Node.js project returns a list of JavaScript dependencies that includes a funding plea and a web link to a designated payment service from the creator of that library.
That's not nothing. But it's also not much, as developer Fred Schott remarked on Thursday, noting the lack of progress. Acknowledging that the availability of the "npm fund" command is a good first step, Schott complained "that falls FAR short of the original announcement of 'an Open Source funding platform by the end of 2019.'"
NPM Inc engineering manager Darcy Clarke responded that the biz went through a management change – the departure of its CEO – only a few weeks after the platform announcement. While the leadership shuffle may have helped the Oakland upstart distance itself from recent labor relations migraines, it also, he suggested, entailed changes to its company initiatives, roadmaps, and priorities.
However, the desire for a way to pay developers who donate their labor to open source projects hasn't changed. It remains, as it has been for years, a source of friction and frustration, at least among open source contributors who aren't employed by a company that supports and recognizes their community-oriented work.
In a phone interview with The Register, NPM Inc co-founder and CTO Isaac Schlueter urged patience because making the open-source ecosystem more sustainable won't happen overnight.
"A platform is a collection of features people use," he said, suggesting there will be more in time. "We're continuing to work on this. I don't think anything has changed but we are making steady progress and engaging with the community."
"I can appreciate that for some folks the progress might seem a little lackluster," he continued, noting that the challenge isn't so much technical as social – ensuring that as many members of the developer community as possible feel like their input has been considered and their concerns have been addressed.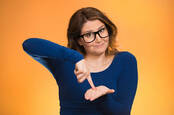 NPM today stands for Now Pay Me: JavaScript packaging biz debuts conduit for funding open-source coders
READ MORE
There's also the issue of not duplicating the various alternative funding mechanisms that have emerged like Open Collective, GitHub Sponsors, and Patreon. Schlueter said his goal is not to compete with those options but to leverage NPM Inc's relationship with its community.
Schlueter expressed reluctance to talk about future plans, which makes sense given the grumbling about the gap between the funding platform announcement and its actual capabilities. He did allow that an upcoming change will bring the ability to direct funding to multiple project contributors.
Asked whether NPM Inc had data on the impact of its funding scheme to date, Schlueter said the company doesn't have funding metrics mechanisms embedded in the CLI because that's what users wanted. Nonetheless, he said, "We have gotten quite a bit of anecdotal feedback that folks seem to be pleased."
"[Funding open source projects] is still a very big problem and it's still a very unsolved problem," he said.
"I don't think any of the solutions that are out there are the silver bullet and people can just make a living doing open source. The only way to get to any real solution in these large community-sized problems is by very methodically thinking through every step and not being in too much of a rush."
Funding has also been a concern for NPM Inc, which was said last year to be running short on cash. Asked about the financial state of the biz, Schlueter didn't get into specifics but suggested things have been going well.
"Businesswise, we just closed one of our biggest deals ever," he said. "It has certainly not been an easy road. But the team is focused and delivering." ®