I'll never let go, Jack. I'll never let go: Yes, Sony's Xperia 1 II has a 3.5mm headphone port
And it does 5G, but who cares?
---
Undeterred by the coronavirus derailing Sony's MWC launch plans, the Japanese firm launched three new devices in a virtual press conference early this morning. Predictably, the most exciting handset is also the newest flagship phone – the 5G Sony Xperia 1 II.
Before we get into it, how do you pronounce this thing? Is it the Sony Xperia "One Two"? Or do you say "aye aye" as though you're in the engine-room of the RMS Titanic? Perhaps it's said as one elongated "Aiiiiii," channelling your inner Ali G indahouse.
Actually, it's none of the above, with the phone pronounced as the "Sony Xperia One Mark Two". So now you know.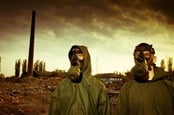 Time to call off Mobile World Congress yet? Nvidia, Amazon and Sony all sidestep trade show over coronavirus fears
READ MORE
Fans of the divisive 21:9 form factor will be pleased to know Sony has retained it in its latest smartphone output, which packs a 6.5-inch 4K HDR OLED display. As with previous models, Sony has touted this unusually tall aspect ratio as ideal for consuming media on the go as it's the same proportions as a Cinemascope-wide film.
While that's true, it's worth noting that there's also a decent chunk of stuff only available in the old 4:3 dimensions, and these TV shows and films will inevitably come bracketed in black boxes when played on the Sony Xperia 1 II. Other users may find the relatively narrow display difficult to type on, and unpleasant for browsing and consuming the written word.
While we're talking about form factor, the Xperia 1 II introduces two features that were curiously absent from its predecessor: wireless charging and a 3.5mm headphone jack. And while it is a little strange to see a smartphone manufacturer reintroduce a physical headphone socket after removing it, it's certainly not unwelcome.
On the rear, you'll find a constellation of three 12MP sensors, with the main 24mm f/1.7 camera having a reasonably large 1/1.7-inch sensor. There's also a physical camera button, which is handy for those on-the-fly moments.
This comes at a time when handsets from the likes of Samsung and Xiaomi are touting 108MP sensors. Sometimes, however, less is more, and the physically bigger pixels on the Sony Xperia 1 II should deliver decent low-light performance, without the need to rely on pixel-binning techniques.
The device is powered by Qualcomm's Snapdragon 865 platform, with connectivity provided by a Qualcomm X55 modem, which can handle sub-6GHz networks. The Xperia 1 II also packs 8GB of RAM, 256GB of storage, and a 4,000 mAh battery.
Pricing and US availability are yet to be announced, although Sony said the handset will hit European shelves later this spring. ®