This article is more than 1 year old
MWC now stands for Mighty Wallet Crusher? Smaller firms counting the cost after mobile industry event scrapped
It's going to be hard for the GSMA to come back from this
The cancellation of Mobile World Congress over the coronavirus outbreak has had dramatic repercussions – for Barcelona, where the event was supposed to take place; for larger phone brands, which had to radically re-evaluate their launch strategies; and for smaller brands, for whom exhibiting or attending MWC represents a significant chunk of their marketing capital.
For those who have never attended the world's biggest mobile tech gabfest, MWC runs in a venue that makes the labyrinthine London Excel look like a quaint function room in a pub. Although the likes of Samsung and Huawei command the majority of the headlines penned from the event, MWC's real bread and butter are smaller tech shops, which use the conference as a way to build world+dog's awareness of them.
It's these firms that will struggle the most as they find themselves dramatically out of pocket and forced to rethink the year's budget.
No refunds, no recourse
The Register put a general call out to smaller mobile industry players that planned on attending the event, asking about the fiscal and logistical problems MWC's cancellation poses and how they would cope.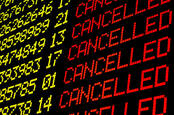 Mobile World Congress now none of those things as 2020 industry megashow axed over coronavirus fears
READ MORE
One of the first to answer was AdMixer Technologies – a Kiev-based firm that offers programmatic adtech solutions. Over email, Nina Bohush, a company representative, told us the firm had struggled to obtain refunds for the travel and accommodation expenses incurred by its 12-person delegation.
"After we heard the news about MWC's cancellation, we were shocked – but who wasn't?" she said.
"We had spent more than €10,500 on MWC passes, and even more for flight tickets and accommodation. We were also going to host a party for 70-80 people in the city centre. The day before we heard the news, we sent a €3,000 pre-payment to the venue."
The firm began to try to claw back its costs, contacting airlines and hotels, but found that the total they would recover was far less than expected.
Last year, MWC attracted 109,000 people. This year's event was predicted to attract a similar number of people. Hotels and airlines invariably exploit this surge of people by dramatically jacking up prices, with rooms that would typically go for €100 a night selling for as six times as much.
Hosteltur, a Spanish trade publication covering the hospitality industry, estimated that 28,000 rooms had been booked for the event. It believes that Barcelona's hotel industry will lose €112m, with further a knock-on effect in other cities, like Madrid, as attendees cancel onward travel.
AdMixer was able to recover the €3,000 from its event venue, but it's still in the dark about whether it'll receive a refund from the GSMA, which organises MWC. On Friday Mobile Marketing Magazine claimed that exhibitors would not receive refunds for their booked booths, with the GSMA reportedly describing the circumstances that lead to the event's cancellation as a "force majeure situation."
Major companies and many attendees will be reviewing the importance of MWC to their business and the GSMA must work hard to have a clear path forward
The GSMA has yet to publicly publish any details about its refund policy. It's also unclear whether it'll treat delegates distinctly from exhibitors. We've emailed the mobile industry body for clarification and will update this piece if we hear back.
AdMixer Technologies still plans on going to Barcelona. The sunk costs have forced the company to change its plans significantly, and instead the firm's employees will meet colleagues in the Catalan city, as well as any relevant stakeholders who also decided to make the trip.
It's also incredibly lucky it wasn't exhibiting. Booths are terrifically expensive and come with other costs like shipping props and tech from overseas, swag, catering and booze for passers-by.
Still, other firms won't shrug off the effects of MWC's cancellation as easily. Speaking to The Register, Ben Wood, chief of research at CCS Insight, said: "The impact on small companies who have invested a disproportionate amount of their budgets and time on this event should not be underestimated. MWC is an anchor event for many and now they face the challenge of having to figure out what the best way to salvage something from this difficult situation."
What happens next?
MWC's cancellation is almost unprecedented, and it remains to be seen how the event will cope. There's a real prospect that other events later in the year could steal its thunder, like IFA in Berlin, or COMPUTEX in Taiwan. There's also a prospect that the failure to deliver refunds will leave a sour taste in the mouths of exhibitors and attendees.
"The GSMA now needs to be careful that there is not a knock-on effect from this year's cancellation," said Wood. "Major companies and many attendees will be reviewing the importance of MWC to their business and the GSMA must work hard to have a clear path forward. This is particularly true for smaller businesses that have had to swallow many of the costs from this year's show."
If firms are able to recover easily, it's likely they won't look upon MWC as the essential event it's currently regarded as. This is as true for smaller shops as it is for larger entities.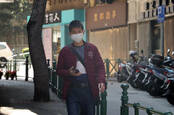 Amid coronavirus epidemic, LG, ZTE hang up on Mobile World Congress, organizers call for 'no-handshake' policy
READ MORE
Many larger mobile manufacturers – like Sony – have elected to launch their latest wares through virtual events, which cannot easily be disrupted by the outbreak of a virulent disease like COVID-19.
Others – like Huawei's youth-focused mobile subsidiary Honor – have elected to run smaller, more intimate in-person launch events, where they can control the guest list and have final say whether the event goes ahead.
Beyond that, the GSMA's deafening silence could serve as the final nail in the coffin for MWC. There's a perception that the GSMA waited too long to cancel MWC, motivated solely about whether it could claim on its insurance. This hesitation, as well as the body's repeated assurances that MWC would go on as normal, resulted in many brands spending money they didn't need to.
And now history appears to be repeating itself, with respect to MWC's refund policy. Smaller vendors may be forgiven for thinking that with friends like these, who needs enemies? ®