Hey, £18bn-revenue defence megacorps screw up ERP overhauls too: BAE took a £36m hit for delayed rollout
There's light at the end of the tunnel
---
Squirrelled away in Brit defence group BAE Systems' preliminary financial results for 2019 (PDF) is the end of a crumb trail leading back seven years to ambitious plans to replace seven legacy ERP systems with one.
The new system did not start to go live until last year. In 2013, BAE Systems Military Air and Information, as its Air sector business was then known, announced it had selected Infor LN to run its core ERP system, along with a host of associated Infor technologies and applications, to replace the legacy ERP estate.
The aerospace and weapons manufacturer had a history with Baan, so Infor, which bought Baan in 2006, was a natural choice, although BAE did consider SAP and Oracle.
At the time, project lead John Booth said BAE put together a 70-strong team to help hammer out standard business processes. The process design was completed in 2013, with technology rollout ready to start in 2014 and be finished in 2015, he said.
BAE worked with service provider CSC - now DXC Technology - to develop supporting hardware and infrastructure. The aim was to create one system as an interface to a set of applications that access a common data repository to make operations more efficient.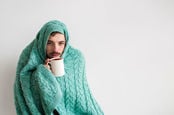 BAE Systems tosses its contractors a blanket... ban on off-payroll working under upcoming IR35 tax reforms
READ MORE
It would lead to faster decision-making because users would no longer be required to take information from several systems and bring it together in Excel, Booth said. But in 2015, BAE told suppliers that rather than going live during the year, the ERP transformation would be phased to commence in the second half of 2016 and continue into 2017.
In August 2016, it set up a website which breathlessly told its suppliers: "Go Live is getting closer and we want you to be as excited as we are to be improving our business systems and processes." Such enthusiasm had fizzled out by February 2017, when the company said: "Testing of our new ERP solution is continuing and we envisage that to achieve the most effective solution, we will need to reschedule our Go Live date. As a result, the previously advised Deployment 1 Go Live date of January 2017 will now be re-planned."
A foreboding silence followed during 2018, only to be broken by a moribund statement in January 2019, which read: "Following a thorough review of our ERP Transformation programme and recognizing things do not always go to plan, no matter how carefully it is designed, we initiated a fresh approach at the beginning of this year."
It may have been late, but BAE Systems got there in the end. Its 2018 annual report (PDF) describes £135m in intangible assets relating to an ERP transformation programme being rolled out across the Air segment. It said it would "amortise", or write off, some of the asset's value once the system became operational from 2019.
Lo and behold, BAE System's preliminary 2019 results, published last week, say it took "a £36m charge relating to the derecognition of Enterprise Resource Planning software intangible assets in the Air sector".
A BAE Systems spokesperson told The Register: "We introduced a new Enterprise Resource Planning system in the Air sector in 2019 which is now in operation. The implementation of the software, which was to replace a number of legacy systems, took longer than anticipated and the appropriate accounting charge was made."
Infor has been contacted by The Register for comment.
Although no fairy tale, the sorry saga does show anyone grappling with a behemoth multi-year ERP project in a global organisation that there is light at the end of the tunnel. Just hope it is not a train coming in the opposite direction. ®
Similar topics
Broader topics