Game over, man: Microsoft test engineer who laundered stolen Xbox credits into $10m guilty of fraud
Idiot faces up to 20 years in the clink after peddling digital tokens
A former Microsoft software engineer who screwed over his bosses to pocket $10m was found guilty of fraud yesterday.
Volodymyr Kvashuk, 25, was collared in mid-2019 following a probe that began in early 2018 when Microsoft's Fraud Investigation Strike Team (FIST) spotted an unusual spike in Xbox subscriptions bought using the tech giant's in-store credits.
Kvashuk, according to US federal court records, was tasked with testing Microsoft's online shopping system, and abused his developer access to create accounts and assign them store credits. Prosecutors told the Seattle court [PDF] the e-commerce testing environment had safeguards to prevent the purchasing of physical goods but lacked controls on digital stuff, such as in-store credits.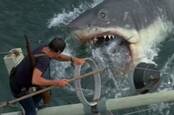 Five years in the clink for super-crook who scammed Google, Facebook out of $120m with fake tech invoices
READ MORE
And so Kvashuk, a Ukranian national living in Renton, Washington, created dummy test accounts, or used accounts created by colleagues, and topped them up with store credits that he then resold on the internet. Gamers would buy the credits with cryptocurrencies, and then use those credits to fund their subscriptions: the surge in credit use tipped off Microsoft's internal gumshoes.
Kvashuk even gave himself about $12,000 of Xbox store credit using his own credentials, which helps explain why he got caught. His seven-month scam enabled him to acquire a $1.6m home and a $160,000 Tesla, among other things.
Court documents stated he tried to conceal evidence of the fraud using a Bitcoin mixing service to obscure the source of the funds that eventually ended up in his bank account. He then filed fake tax returns stating the Bitcoin had been given to him by a relative.
According to Uncle Sam's lawyers, Kvashuk testified at trial that he didn't intend to defraud Microsoft, and that he was working on a special project for the benefit of Redmond bosses.
Assistant United States Attorney Michael Dion told the jury that testimony was "a house of lies on top of a previous house of lies."
The jury appeared to have taken that characterization to heart: it deliberated for just five hours before voting for conviction on 18 felony charges, including multiple counts of wire fraud, money laundering, aggravated identity theft, and filing false tax returns, and single counts of mail fraud, access device fraud, and access to a protect computer for the purpose of fraud.
Kvashuk is due to be sentenced June 1. He faces up to 20 years in prison. ®