This article is more than 1 year old
Did you know? Internet money lender Opera also offers a free web browser
Fintech biz's financials hit a high note... as in bank notes
Those who remember Opera for its freeware browser may be saddened to note its ever-increasing dependency on fintech revenues, judging from financial figures it shared last night.
Opera's full-year sales jumped 94 per cent from $172m in 2018 to $335m in 2019, we're told, with the stand-out being its online money-lending service, which rose from $1.7m in the fourth quarter of 2018 to $71.9m in the fourth quarter of 2019 – that's more than half of total Q4 sales. Sales for the final quarter of 2019 thus increased 158 per cent to $129.6m from the year-ago period.
Search revenue, meanwhile, comprised $22.6m in the fourth quarter, up seven per cent on the year-ago period thanks to "browser growth." When Opera went public in 2018, Google and Yandex search deals accounted for more than half of its revenues.
The steep increase in sales came at a high cost as full-year operating profits took a dive from $45.3m in 2018 to $20.7m in 2019. Even comparing quarters, things looked glum: Opera managed to turn in a $13.2m operating profit in the fourth quarter of 2018. The fourth quarter of 2019 managed only $12.7m profit despite those soaraway revenues.
Net income, on the other hand, for the year stood at $57.9m, up 64 per cent, thanks to $34m from its investments in other organizations: Africa's OPay and social media upstart StarMaker. Without that injection, Opera would have finished 2019 with about the same amount of overall profit as 2018.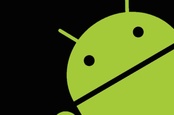 Opera hits back at 'short seller' whose report claimed its 'predatory' microloan droid apps could hurt, er... investors
READ MORE
The Norway-based software maker, which last month snapped back at accusations it had plunged with gusto into the murky waters of predatory short-term loans to make its financials look rosier, put the growth in expenses down to the cost of growing its fintech business, particularly its personnel.
Some $19m of the $33m cost of revenues for 2019's fourth quarter was attributed to the cost of "microlending revenue," for instance. To put that into context, the entire cost of revenue for the fourth quarter of 2018 was $8.1m.
Still, in a conference call with analysts, Frode Jacobson, Opera's chief financial officer, reckoned that "at its core, the growth in microlending was self-funded," adding that the company reckoned the cash flow would turn positive despite the cost growth rates.
The trend looks set to continue, if Opera's forecasts are to believed. Revenues of between $123m to $133m are expected in the first quarter of 2020, but those hopeful of a return to the browser business are likely to be disappointed by a full year drop of $20m expected in technology and retail revenues. This despite an increase in 2019 to 355 million monthly active users (although someone crueler than us might mistake Opera's browser market share for a rounding error these days.)
It is instead full steam ahead on the fintech front, with continued targeting in South East Asia and Africa – the company also launched data plans in Nigeria.)
And for European users of the company's wares? Great news! "European fintech also represents a significant opportunity – one where we will be able to provide our European user base of more than 50 million users with new products around payment and open banking," said the biz.
Chief operating officer Lin Song told analysts he reckoned Euro users were "highly dissatisfied with current financial offerings" and thus would be "receptive to the compelling products we have planned."
Just one European market will get to feel the benefit of Song's banking and payment plans (thanks the January acquisition of Estonia-based fintech outfit Pocosys) with a rollout to others if all goes well. You lucky, lucky people. ®