Is that Bullet for Me? Redundo clock is ticking for UK staff at both divisions of IBM's Services arm
200 or more to go as both get 45-day consultations... GTS's will kick off on 4 March
Exclusive IBMers carving out a living in its Services arm are again preparing to enter a 45-day consultation process – meaning at least 100 UK heads will roll at Global Technology Services and a minimum of 100 will leave Global Business Services.
The latest nod in the multi-year reshaping of GTS came late last week, with Infrastructure Services (IS) and T&T Delivery staff asked to submit nominations for a chairperson, as well as management and employee reps, to form an Employee Consultation Committee (ECC) by today.
"The purpose of the ECC will be to engage in employee consultation to discuss proposals for the organisation to meet its business objectives," stated a memo from Rudolph Oudeboon, IBM's veep for infrastructure services delivery at GTS UK& Ireland, Delivery & Integrated Operations.
"We anticipate that the consultation process will begin on 4th March 2020 and will last for 45 days," he continued.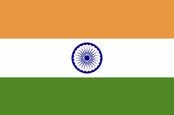 Indian Business Machines? One-third of Big Blue staff based there and Bangladesh
READ MORE
As hardened IBMers will know, the length of the latest consultation means the IT titan anticipates throwing at least 100 people onto the redundancy bonfire.
Talk inside Big Blue is that this round of job losses could be significant. One insider claimed some of the circa 2,000 Lloyds Bank techies that transferred to IBM GTS under TUPE in 2017 may be included.
An IBM spokesperson confirmed to us the biz is "starting consultation with GTS employee representative groups in the UK," and made no further comment.
Separately, Brian Farr, IBM UK veep for IS, wrote to the troops in GTS UK IS Non-Delivery on 20 February to launch a voluntary redundancy scheme, however, he confirmed yesterday in a memo seen by us that did "not receive a sufficient level of participation" – it is looking for 13 volunteers.
He added that IBM may "need to enact individual redundancies" should more not come forward with an expression of interest. "This decision will be made on 17 March."
Sources have also claimed staff in the Global Business Services unit are also facing an uncertain future, being warned this week via a conference call that they too are entering into a 45-day consultation period. IBMers have posted comments here, as well as talking to us. We have asked IBM for official comment on the GBS situation.
Coinciding with the pending layoffs is a change in the way IBM dishes out bonuses to its great unwashed: the corporation has killed off "growth-driven profits sharing" in favour of a 2020 Special Equity Programme, according to a document distributed to staff, late last week.
Explaining why there is no bonus for growth-driven profits (GDP) this year, the memo stated: "While we picked up momentum with a strong finish to 2019, we did not achieve the full year metrics needed to fund the GDP bonus plan."
Staff will still be eligible for country-specific bonuses, the missive confirmed.
"For 2020 we will have a special equity programme where IBM stock will be granted to our highest contributors who laid the foundation for our future and will continue to make a difference going forward," it added.
One IBMer said the bonus change means staff will now be remunerated in shares rather than cold, hard cash. "The shares are restricted, so you can't actually get them for two years. And if you're made redundant within the two years (or leave), then the shares are forfeit. I bet Ginni [Rometty's] shares aren't forfeit when she goes."
Rometty, who was relieved of her CEO and president titles recently and will leave as chair of IBM's board later this year, was the architect of this multi-year redundancy process at IBM that started about four years ago. Since then, the numbers of roles shipped in India has shot up exponentially.
Some GTS staff in the UK think that offshoring strategy won't be done and dusted until the local roles have been similarly sent to offshore locations.
The Register has asked IBM to comment on the new bonus plan. ®