This article is more than 1 year old
Former SAP CEO McDermott pockets a cool €15 million from final year at the helm of German ERP giant
How many expansive ERP projects would that buy? One? Two? Answers on a postcard
He may have left SAP in November last year but former CEO Bill McDermott still managed to net €15,176,900 for his work with the firm in 2019, making the American Germany's highest earner, according to some calculations.
According to SAP's annual report filed yesterday (PDF), Bill McD's fixed compensation was a meagre €1.2m, but fringe benefits brought that to €2.3m.
A one-year variable compensation, or bonus, paid out €2m. But who can get by on small change like this? To get in the big money, you need stock. McDermott pocketed a cool €10m from his stock plan. Add a small matter of €486,000 in pension payments and you get to €15.2m or thereabouts. That's 50 per cent more than the €9.7m he got in 2018. His earnings on shares nearly doubled over the same period.
Some might say McDermott's bulging pay-packet is well deserved: Revenue stood at €10.7bn and operating profit stood at €2.6bn when he rocked up at the company in 2009 (PDF).
Fast-forward to 2019 (PDF), and revenue crossed the finishing line at €27.5bn, while profit was €4.5bn.
Others might argue McDermott left something of a mess for his successors, joint CEOs Jennifer Morgan and Christian Klein, to clear up.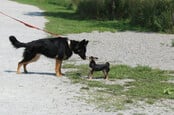 Customers in 'standoff' with SAP over 2025 end of support for Business Suite: Who'll blink first?
READ MORE
While growth on its next generation platform, in-memory based S/4Hana, is steady, huge swathes of users remain unconvinced. Of 467 user organisations quizzed in the annual UK and Ireland SAP User Group survey, 58 per cent did not intend to make the move to S/4HANA in the next two years. Indeed, 27 per cent said they would not upgrade in the next three. Although the ERP mega-vendor has extended support for its main suite of current applications beyond 2025, following pressure from users, there is still simmering tension.
How are the dynamic duo of CEOs financially motivated to rise to the challenge? At less than €2m each in 2019, their combined earnings were less than a third of the figure McDermott got on his own.
In other news, SAP's investment arm, SAP.iO Fund, is putting cash into Hasura, the company sells tools and services based on GraphQL APIs – GraphQL web-based query language for data.
SAP said it plans to help Hasura support SAP HANA and port GraphQL capabilities to the SAP Cloud Platform Integration Suite, an indication of where it sees the future, while McDermott's tenure lies in the past. ®